Pulpe de Vie: organic fruit-based French cosmetics
---
Behind the healthy sounding Pulpe de Vie hides a brand of certified organic cosmetics made in France. They are produced in Provence, from fresh local fruit grown by small producers. These beauty products combine the benefits of fruit with patented active ingredients such as propolis, seaweed extracts, etc. They are free from paraben and essential oils, Cruelty Free and composed of 99% natural ingredients. We love the texture and delicious scents of the different treatments, such as "Pulp-me!", a serum and night face mask made from plum, organic prickly pear, rosemary and daisies. Pulpe de Vie offers several ranges for the face and body, and one for treating the signs of aging called "Elégance". All the products are available in supermarkets or online.
Serum and night face mask "Pulp-me!": €19,90.
Learn more about Pulpe de Vie.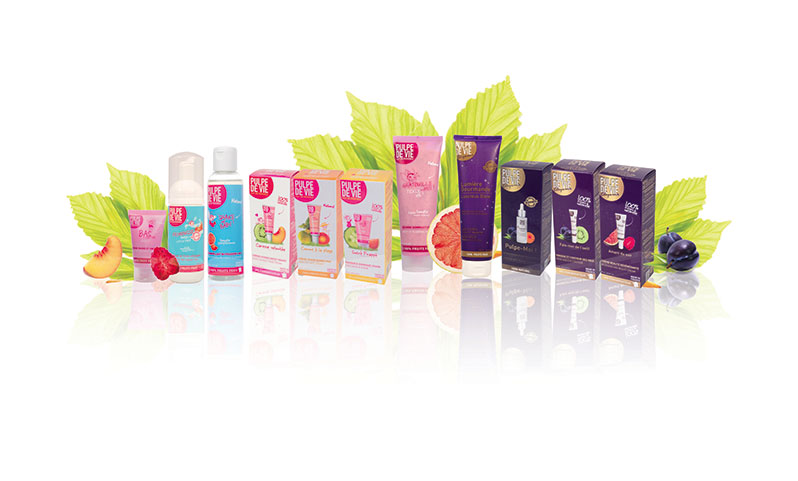 © Pulpe de Vie