Les Sauvageonnes: the eco-responsible women's fashion made in Paris
---
Behind Les Sauvageonnes, an eco-responsible feminine clothing brand made in Paris, hides the fashion designer Léa Schaffhauser. She wished with this project, to pay tribute to modern, free and committed women, while also defending the animal and environmental cause which is very dear to her. Indeed, all the clothes of the collection are made from 100% GOTS certified organic fabrics or fashion houses surplus. Nothing is wasted, even the scraps of fabric are turned into accessories. Every creation is handmade in Paris, in limited or unique editions. On the website of the brand, it's possible to find original clothes such as the long-sleeved Isidore dress made up of organic cotton poplin of and Liberty prints, the midnight blue Amédée overall in 100% recycled linen, and the Aimé headband, available in six colours. Les Sauvageonnes thus join the clan of the French ethical brands, such as the Atelier Gaëlle Constantini, which we wrote about last August on the blog of the Green Hotels Paris, the Eiffel Trocadéro and the Gavarni.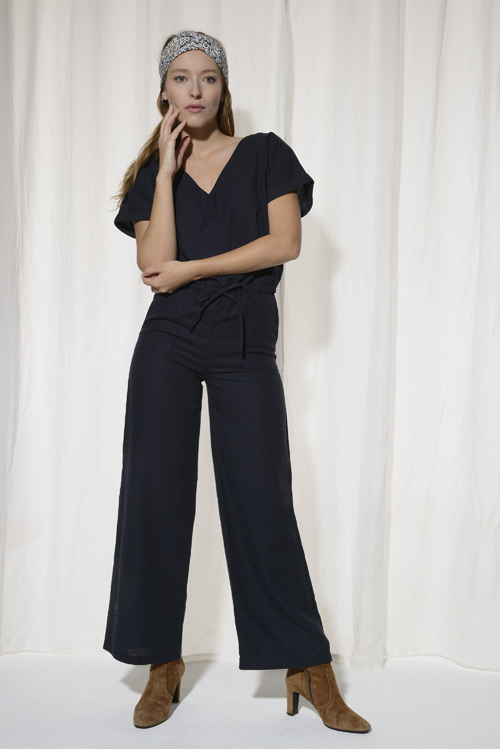 Midnight blue Amédée overall © Emilie Castagna
Les Sauvageonnes clothes are available on the website of the brand (in French).
Isidore dress: €145 / Amédée overall: €155 / Aimé Headband: €25.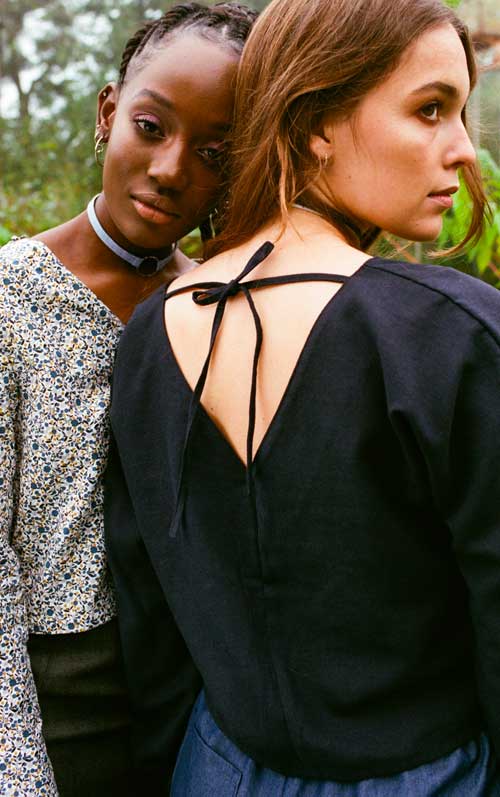 © Chloé Bruhat