Kure Bazaar launches its personalized nail polishes at Le Bon Marché
---
After launching its moisturizing dissolving rose water last summer, Kure Bazaar unveils its brand-new concept: the personalization of its most famous nail polishes! An innovation that can be discovered at Le Bon Marché Rive Gauche from November 1st, 2018.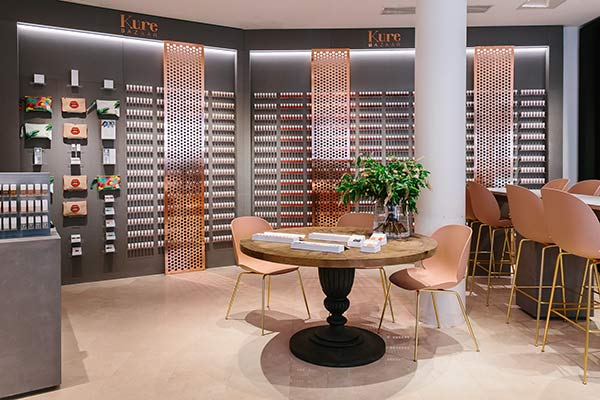 Kure Bazaar - Le Bon Marché Rive Gauche © Thibault Jorge
Kure Bazaar: ecological and personalized nail polishes
The famous ecological nail polish brand invites all budding designers to have fun in its new "Colour Laboratory", located on the ground floor of Le Bon Marché Rive Gauche. As the holiday season approaches, if you are looking for an original Christmas gift idea, Kure Bazaar invites you to create a custom-made gift for yourself or your loved ones. From an existing nail polish, you can ask for a few more drops of colour, add a touch of mother-of-pearl or a pinch of ochre light to get the nail polish of your dreams! As a bonus, it is possible to take advantage of the Kure Bazaar nail bar to relax between two purchases, before returning to your room at the Green Hotels Paris, the Eiffel Trocadéro or the Gavarni.
Kure Bazaar Custom-made bottle (10 ml): €48.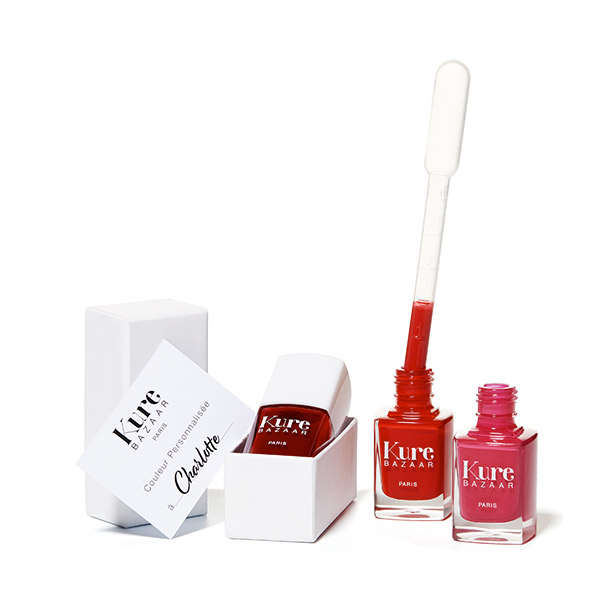 Kure Bazaar - The Colour Drops © Stéphane Martinelli
Kure Bazaar Area / Le Bon Marché Rive Gauche
Located on the ground floor of the store
24, rue de Sèvres
75007 Paris
France
Metro: Sèvres-Babylone (lines 10 and 12).
Open on Mondays, Tuesdays, Wednesdays, Fridays and Saturdays from 10a.m. to 8p.m., on Thursdays from 10a.m. to 8.45p.m. and on Sundays from 11a.m. to 7.45p.m.