Solibio: the reference in cosmetics and ecoproducts made in France
---
Created in 2001 by Odile and Jean-Loup Bernard, two chemical engineers, Solibio is a brand of cosmetics, cleaning and food products originating from French organic farming. The creators of the Solibio company, located in Solignac in the Haute-Vienne (87), offer products devoid of any artificial molecules or endocrine disruptors (additives and preservatives), which may have unwanted effects on health (upheaval in growth, development, mood, sleep etc.). Their range of organic cosmetic care pleases quite particularly the new moms who trust the brand to preserve the hygiene and the health of their babies. The experience of Solibio and the quality of their products have earned the obtainment of diverse certifications such as Cosmébio, AB (Agriculture Biologique) or CQF (Certification Qualité France).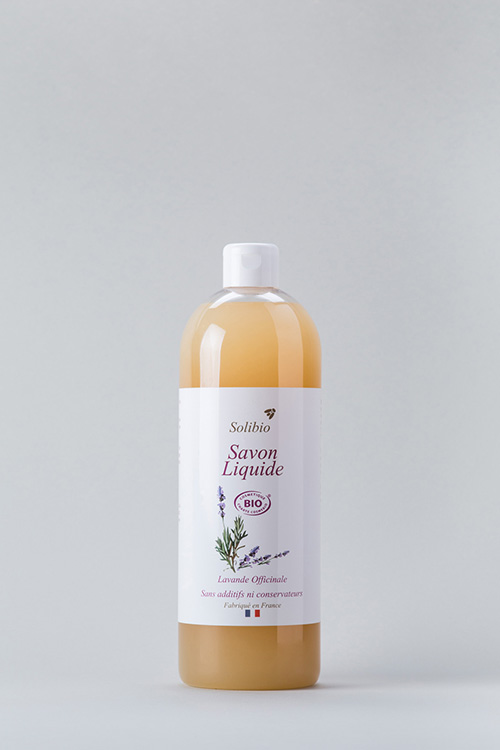 Soap © Solibio
The flagship organic products of Solibio
Among their flagship products, the neutral shower gel and soap of Solignac. Without any perfume, palm oil or coconut oil, they are ideal for people subject to risks of allergies to essential oils. Other major product, the pure liniment of Solignac, which associates limewater and sunflower oil, is in fact a cleansing milk recommended for baby. One can also use it to treat sunburns and skin irritation. Lastly, it is also a very good make-up remover which doesn't weaken sensitive or damaged skins.
Solibio products are available online on the website of the brand (in French).
Pure liniment of Solignac (Liniment pur oléocalcaire de Solignac): €7.50 the bottle of 500ml / Neutral shower gel of Solignac (Gel Douche de Solignac Neutre): €6.50 the bottle of 500 ml / Neutral soap of Solignac (Savon de Solignac Neutre): €6.50 the dispenser of 500ml.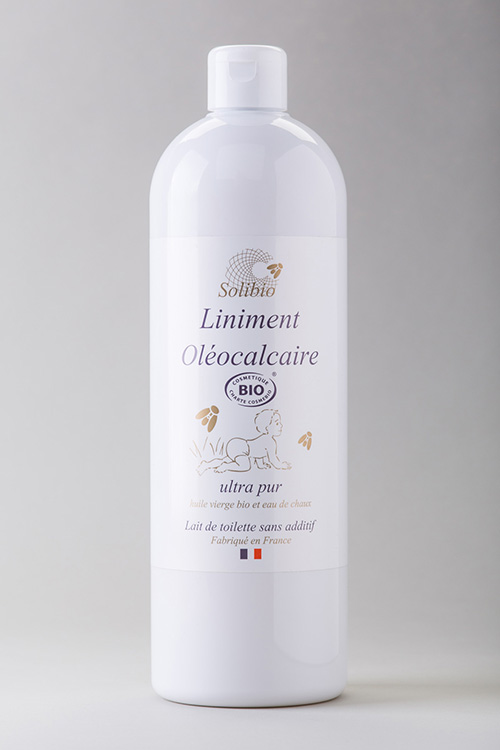 Pure liniment of Solignac  © Solibio