Douceur Cerise: benefits of plants from Grenoble
---
In the massif de la Chartreuse—near Grenoble in France—Douceur Cerise develops organic and natural plant-based cosmetics and food supplements. Developed by Guy Magnat and his wife Brigitte, this brand makes the most of the benefits of nature. It suggests a range of phytotherapy and phytocosmetics products, conceived from plants picked in the massif of Isère and Agriculture Biologique (organic farming) labelled. To concoct these cosmetics, Douceur Cerise uses burdock, onager or dandelion. Sold online or in specialised organic shops, these products are for all skin types—even for the most sensitive ones—like the organic eyes and lips contour with cherry water, suitable for sensitive eyes. In addition to beauty, the brand thinks to our health, like with its Spirulina food supplement, rich in minerals and fatty acids among others, which gives you a boost when you are tired.
© Douceur Cerise
Organic eyes and lips contour with cherry water: €34 the small bottle of 0.1102 lb.
Spiruline food supplement: €14.10 the pill box with 60 capsules.
For more information about Douceur Cerise (in French).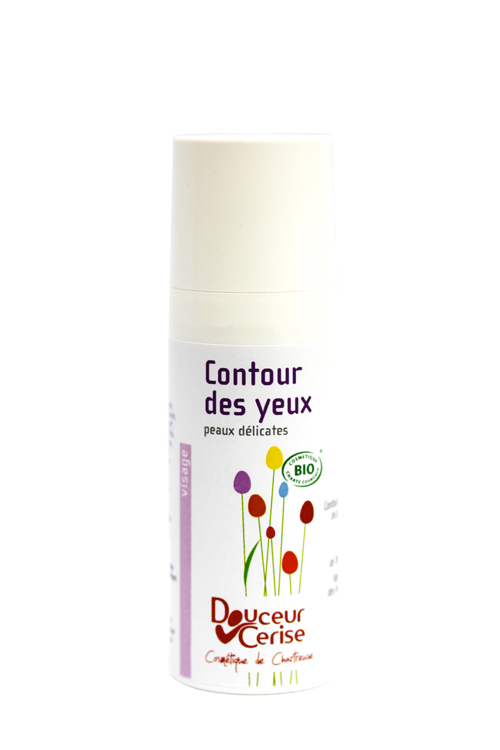 © Douceur Cerise