Lavera: organic cosmetics made in Germany
---
Since 1987, the German brand Lavera has been striving to democratise natural and organic cosmetics and make them accessible to a wider audience. Lavera successfully met that challenge as it is distributed in about forty countries worldwide. Let's take a closer look at this irresistible and innovative company.
Lavera: the German know-how
Lavera offers various ranges of beauty products such as hair care, dental care, sun care, as well as face care, body care, hand care, or even make up. Products are conceived and adapted to the needs of women, men, children and babies. This German brand's know-how is based on more than 300 organic plant-based ingredients (calendula, caffeine, bamboo, shea butter, citronella etc.), which it uses to make creams and balms. Lavera's philosophy is to design "sustainable cosmetics", that is to say, that they are developed in an eco-friendly manner. That commitment is upheld from the selection of raw materials to the final product and from the choice of packaging to the transport. Furthermore, Lavera cosmetics are vegan and not tested on animals. They are free of silicones, paraffin wax, mineral oils and synthetic conservatives. However, they contain some very pleasant natural flavours and perfumes. Lavera products are sold online, on the Mademoiselle Bio website (only available in French), as well as in Monoprix stores.
Lavera lip balm: €2.50 / Lavera SOS blemish control: €6.90 / Firming day cream: €17.50.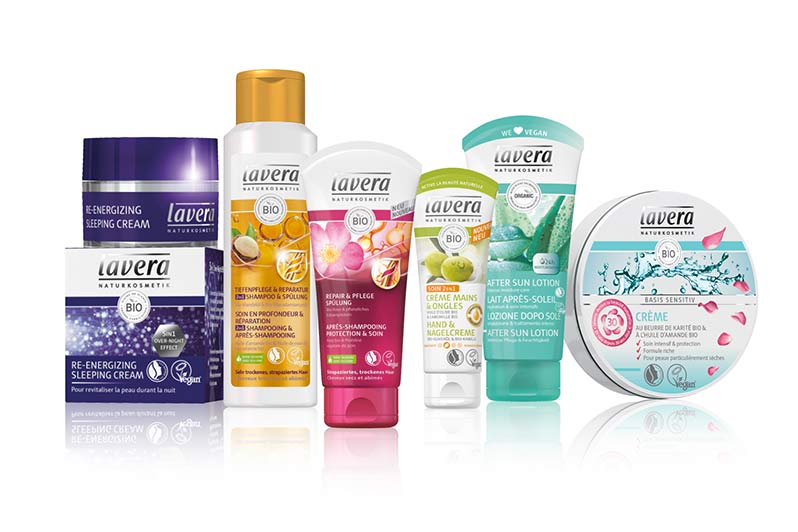 © Lavera
Monoprix Passy (website in French)
18, rue de Passy
75016 Paris
France
Tel: +33 (0)1 45 20 17 52
Metro: Passy (line 6).
Open from Monday to Saturday from 9a.m. to 10a.m.