Annecy Cosmetics: 100% organic sun care products
---
Annecy Cosmetics is a brand of 100% organic care made in France, which was created in 2009 in the heart of the Haute-Savoie mountains. It provides cosmetics, especially for the outdoor sportsmen, as well as range of wellness products for the house. Overview of these 100% organic sun care products, which must be adopted once the first rays of sunshine appear!
Protection before sun exposure
To protect ourselves before going out in the sun, Annecy Cosmetics offers two SPF (sun protection factor) formulas, 30 or 50. They are paraben free, rich in jojoba seeds oil (to moisturise and nourish the skin), in tamanu (with antioxidant properties) and in mountain ingredients, gentian and St.-John's wort (with toning virtues). In October, 2016, Annecy Cosmetics launched 2 large sticks (SPF 30 and 50 +) to protect from UV radiation. These sticks with rich and moisturizing texture are to be applied on facial skin. They contain among other things, shea butter, beeswax and allantoin, renowned for their nourishing, soothing and repairing virtues.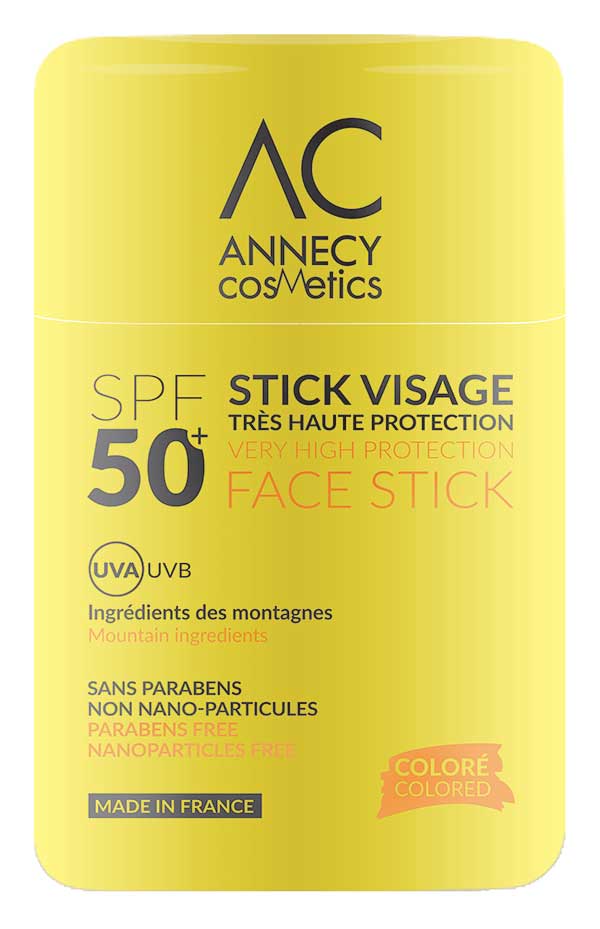 © Annecy Cosmetics
Taking care of the skin following sun exposure
Annecy Cosmetics also created a new spray to apply after sun exposure. Thanks to its composition in aloe vera, peppermint water and extract of pomegranate, it helps repair and renew skin cells, while providing a fresh feeling, perfect after UV exposure.
Annecy Cosmetics products are available online on the website of the brand (in French) as well in pharmacies.
Sun sprays: €19.90 the bottle of 117 ml / Large sticks: €12 the 10g stick / After-sun sprays: €19.90 the bottle of 117 ml.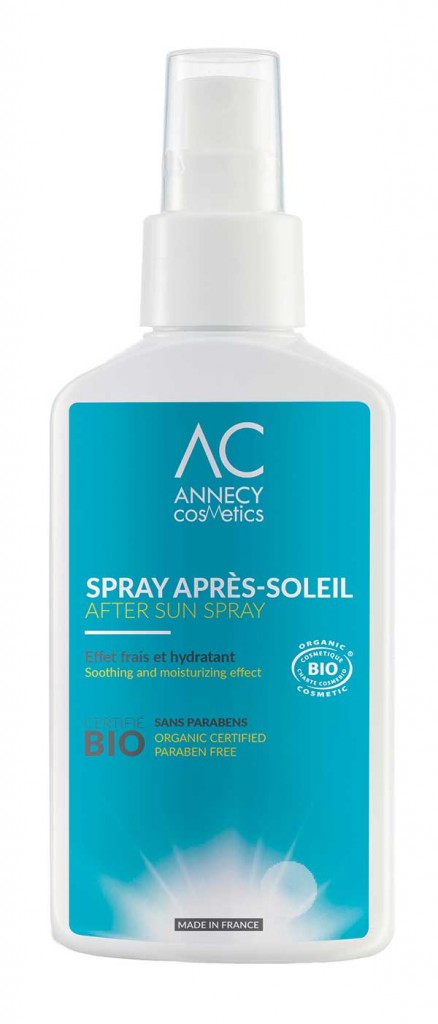 © Annecy Cosmetics