Océopin: organic cosmetics based on maritime pine
---
Founded in 2012, the French brand Océopin makes 100% organic cosmetics in France, with a Cosmébio certification, based on maritime pine oil.
A French brand
The maritime pine oil is sustainably harvested along the Atlantic coast between Bordeaux and Cap-Ferret, in forests of the O.N.F. (National Forestry Office), which have been eco-certified thanks to a contract the brand initiated. From harvest to bottling, nothing is lost, everything is transformed. After the oil is extracted the pine nuts are recycled and used for making Océopin powder, a plant based exfoliant for the face and body. The pine cones are shipped all over Europe, to be used as Christmas decorations.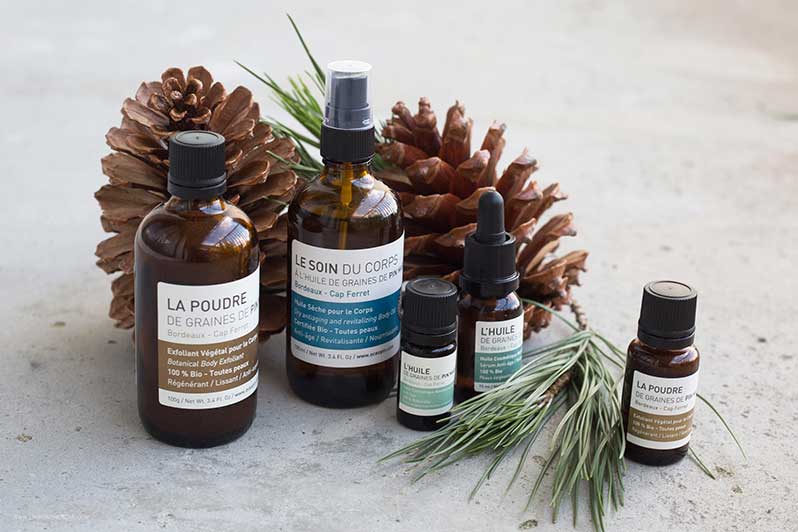 © Océopin
An exclusive range
Maritime pine oil is naturally light yellow, with a non-greasy feel, and a delicate vegetal and woody perfume. It took ten years of research to reveal all its benefits. Besides being rich in vitamin E and essential fatty acids, it also contains polyphenols, phytosterols and Delta 5 unsaturated fatty acids. These have a plumping and densifying effect which makes them very good anti-aging agents.
The products are available online at Océopin.com, but also in pharmacies, parapharmacies and organic shops.
Maritime pine nut powder:  €18 for a 100 g bottle.
Dry oil body and hair care: €29 for a 100 ml bottle.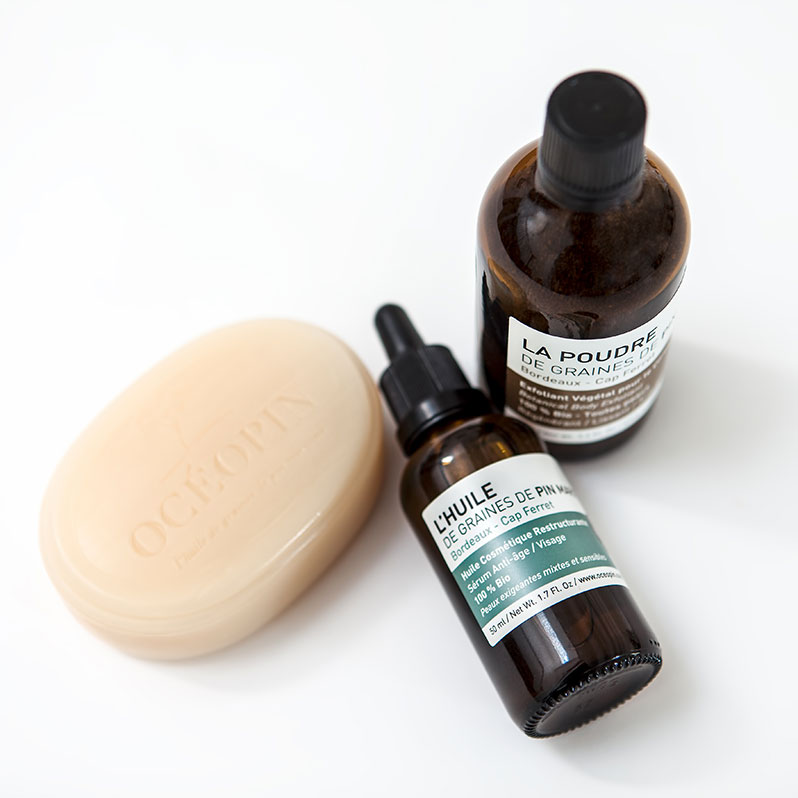 © Océopin