Guérande: cosmetics with natural active ingredients from salt marshes
---
Using good things from the salt marshes to develop beauty products that are environmentally friendly and good for your skin, this is the challenge that has been successfully met by Guérande. Manufactured in France and certified organic, these natural cosmetics use the virtues of Guérande salt and various plants grown in the salt marshes, such as samphire. The latter is rich in vitamin C, magnesium, zinc and pro-vitamin A. It is a great antioxidant and has anti-ageing properties. Other products are made from seaweed, known for its cleansing properties, thanks to the iron, magnesium and zinc in it. Another speciality of the range is the use of mother liquor. This is the water that remains after the salt has been crystallised. It has a high concentration of mineral salts and trace elements, and is particularly rich in minerals. Among their products we love the "Trésor Millénaire" hand scrub, it's very effective.
"Trésor Millénaire", hand scrub: €26,50.
The products are available online on the e-shop Doux-good.com (in French).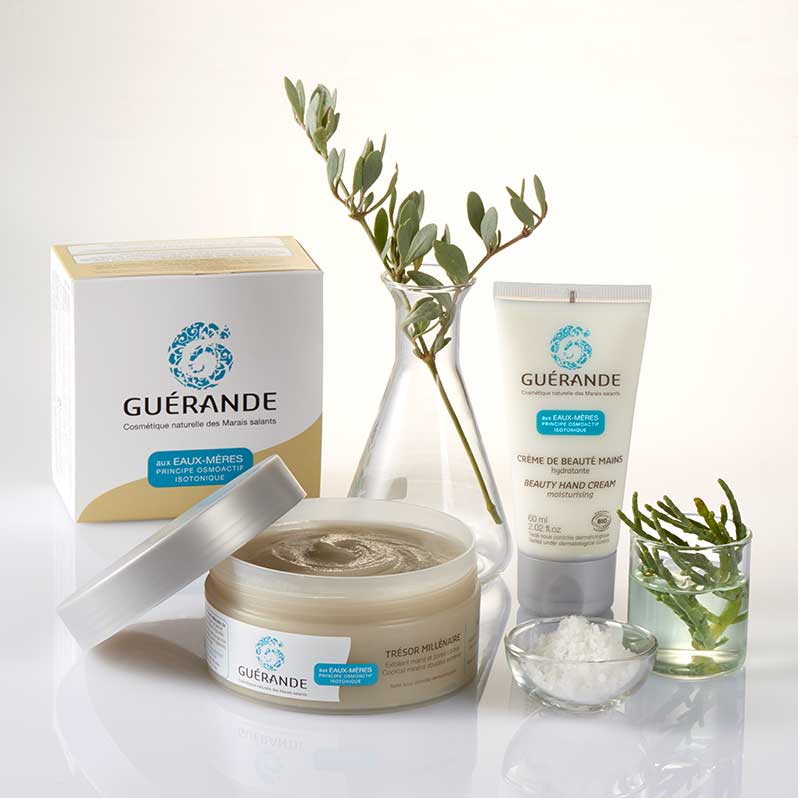 © Guérande