The Song of Songs by Abou Lagraa at Chaillot
---
The choreographer Abou Lagraa is taking another look at "The Song of Songs" from the Old Testament, on the stage of the Théâtre National de Chaillot, from tonight until 3rd December 2016. He has used stage director Mikaël Serre to highlight its sensual dance in an activist creation, because, on stage, between the words and the dance, the six dancers and two actresses are palpably choreographed in a way that asks questions. It broaches themes of violence, the role of women and intolerance, but also the question of desire in all its forms, and also the frustrations caused by both society and religion. Through dance, Abou Lagraa is offering a message of love and tolerance as part of the multiple debates surrounding the world of religion nowadays.
"The Song of Songs" of Abou Lagraa and Mikaël Serre, from 30th November to 3rd December 2016.
Performance at 7:30p.m. or 8:30p.m. according to dates.
Full price: €35 / Over 65: €27 / 18-27: €13 / Under 18: €11.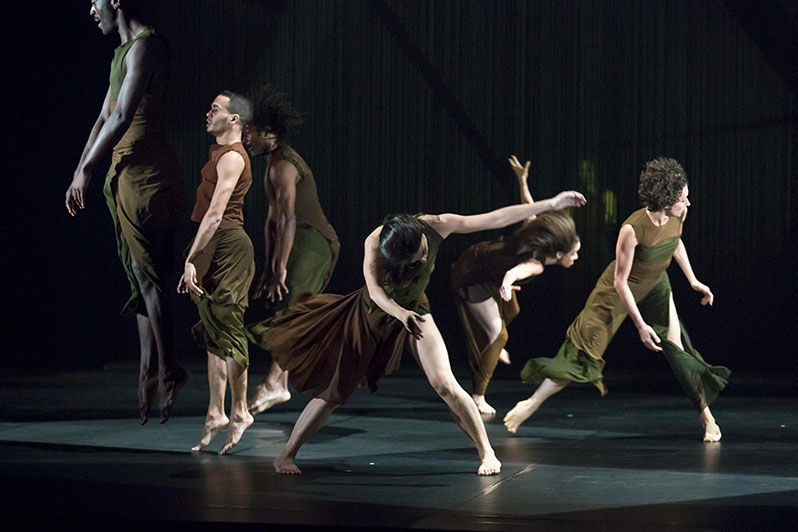 Le Cantique des cantiques © Dan Aucante
Théâtre National de Chaillot
1, place du Trocadéro
75016 Paris
France
Tel.: +33 (0)1 53 65 30 00
Metro: Trocadéro (lines 6 and 9) or Iéna (line 9).