8th edition of the Journées des Plantes de Chantilly
---
All gardening enthusiasts and nature lovers are expected from the 19thto the 21stof October 2018 at the 8thedition of the Journées des Plantes de Chantilly. It is in the idyllic setting of the domaine de Chantilly, in the Oise region, that around 200 horticulturalprofessionals will exhibit their most beautiful plants. They will share their tips for beautifying the gardens with visitors. This session's theme is "Autumn Favourites". Each exhibitor will present his or her favourite plant of this beautiful season, the one that symbolizes his passion. The best European nurserymen and women will host conferences and workshops to provide some advice. Some will even offer tastings of seasonal or lesser known products such as fresh figs and oyster plant. This is a great opportunity to get closer to nature while discovering the richness and beauty of the flora with your family and your children!
The Flower Show "Les Journées des Plantes de Chantilly", from the 19thto the 21stof October 2018.
Open from 10a.m. to 6p.m.
Full rate: €20 / Pre-sale rate: €17.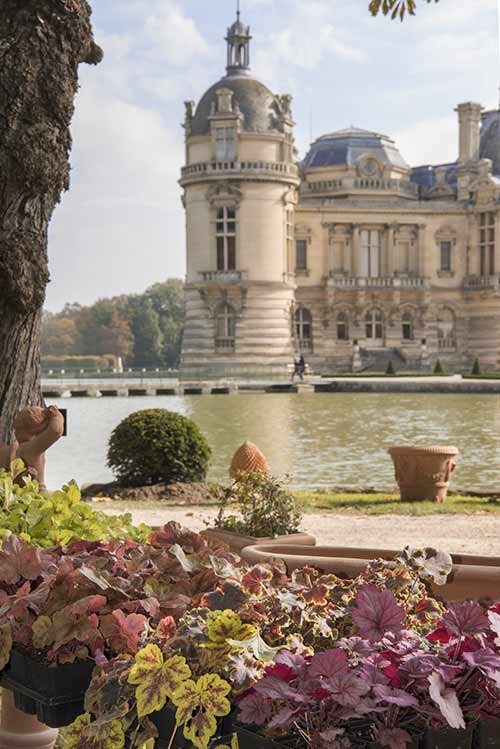 © Jean-Pierre Delagarde
Domaine de Chantilly
Rue du Connétable
60500 Chantilly
France
Tel: +33 (0)3 44 27 31 80
Access: With main train lines from the gare du Nord, 25 minutes / 45 minutes with the RER D / Stop: Chantilly-Gouvieux.