Paulette à Bicyclette: The Ethical Parisian Jewellers
---
Established in 2006, the ethical jewellery brand, Paulette à Bicyclette, offers Fairmined wedding and engagement rings. Founded by the designer Hélène Grassin, this brand offers six collections, comprising necklaces, earrings, bracelets and rings. It was in 2010 that Paulette à Bicyclette launched their first collection of jewellery in silver and recycled gold. Since then, the business has come to be a known presence in the world of conscious, ethical French jewellery. All of the jewellery is on display at the brand's Parisian atelier, located near the Bastille in the city's 11th arrondissement. We love the Staël wedding ring in yellow gold, from the "Minérale" (Mineral) collection. This range owes its originality to the hammer tone texture imposed on the jewellery. It's also vital to know that each customer has the possibility to request for their jewellery to be personalised, while Paulette proposes a total of five gold shades: yellow, pink champagne, red, grey, and white.
Staël Wedding Ring: from €525 to €570, according to the size.
The Paulette à Bicyclette atelier-boutique is open only upon appointment.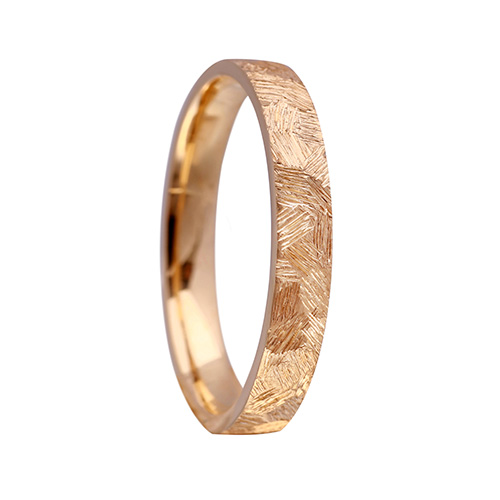 Staël Wedding Ring - Fairmined yellow gold  - Minérale Collection © Paulette à Bicyclette
Paulette à Bicyclette (website in French)
13, rue Paul Bert
75011 Paris
France
Tel: +33 (0)9 81 03 66 67
Metro: Faidherbe-Chaligny (line 8).
© Paulette à Bicyclette