Exhibition : Xavier de Poret, Designs
---
Le Musée de la Chasse et de la Nature has created an exhibition of the animal artist, society portraitist and illustrator Xavier de Poret (1897-1975). This remarkable observer of nature who spent part of his childhood in the family home near to Fontainebleau, was fascinated very early on by birds, and horses, his father was a cavalry officer. Xavier de Poret took classes in design at an early age, right up to becoming one of the most talented designers of his generation. His touch is reflected in his expression of men and animals that he creates, that testify their character almost exactly. A beautiful retrospective to discover until the end of January 2015.
Exhibition "Xavier de Poret : Designs", from the 21st October 2014 until the 26th January 2015.
Open Tuesday-Sunday from 11am-6pm.
Open late on Wednesday until 9.30pm.
Standard price: €8/ Reduced price (under 26yrs): €6.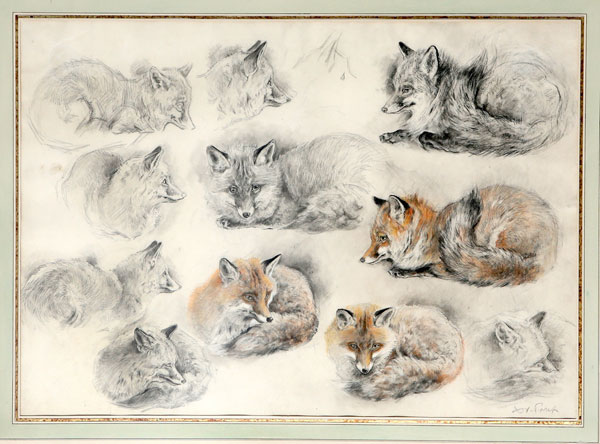 Study of a fox, Xavier de Poret, 20th century, chalk and lead on paper © Paris, Musée de la Chasse et de la Nature. Sylvie Durand
Musée de la Chasse et de la Nature
62, rue des Archives
75003 Paris
France
Tel.: +33 (0)1 53 01 92 40
Metro: Rambuteau (line 11) or Saint-Sébastien-Froissart (line 8).