Exhibition: Adrien and Claire B, XYZT
---
The Parisian Palais de la découverte hosts the installations of artist duo Adrien Mondot and Claire Bardainne on the occasion of its "XYZT, les paysages abstraits" (XYZT, the abstract landscapes) exhibition. Through their work, these artists have successfully given consistence to algorithms. By simply walking by the artworks, visitors will trigger a series of movements, each more specific than the next. These movements will thus put into practice mathematics and physics models via lines, letters, dots and points that will come to life when touched or as someone walks by.
"Adrien M & Claire B : XYZT, les paysages abstraits" exhibition, from June 9th 2015 to January 3rd 2016.
Open everyday except Monday, from 9:30am to 6pm, and on Sunday from 10am to 7pm.
Full rate: €9.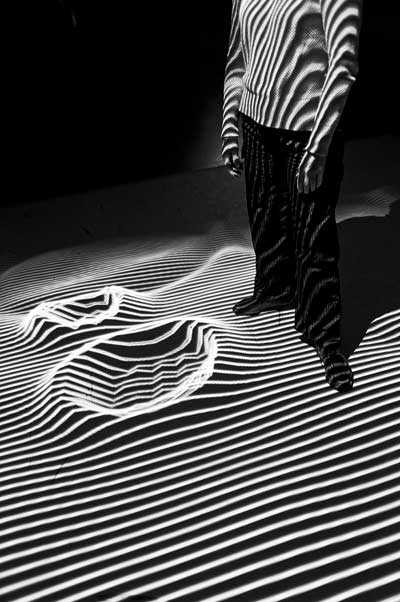 XYZT, Les Paysages abstraits Adrien M / Claire B
ESPACE ANDRE MALRAUX, CHAMBERY
©ROMAIN ETIENNE ROMAIN ETIENNE/ ITEM
Palais de la Découverte
Avenue Franklin Delano Roosevelt
75008 Paris
France
Tel: +33 (0)1 56 43 20 20
Metro: Champs-Elysées Clemenceau (lines 1 and 13).