Exhibition: Nous avons le pouvoir, Nous sommes le changement
---
Less than one month ago, we were telling you the reopening of the musée de l'Homme, located next to the Green Hotels Paris, The Eiffel Trocadéro and the Gavarni. Today, it makes the headlines again with its new exhibition which is incorporated within the framework of the 21th conference on climate (COP21). Until January 4th 2016, the public will have the opportunity to discover the shots made by the photographers of Magnum Photos Agency. They travelled the world to take them. These photographs highlight the most promising solutions that some States, towns or even people have implemented, in order to fight on their scale against global warming. On display at the Jean Rouch auditorium, these prints prove that we all have the power to act, with an eye to build a sustainable future to our beautiful planet.
"Nous avons le pouvoir: Nous sommes le changementˮ exhibition ("We have the power: We are the changeˮ), from November 4th 2015 to January 4th 2016.
Open daily, except on Tuesday, from 10am to 6pm.
Nocturnal on Wednesday until 9pm.
Full rate: €10 / Concession: €8.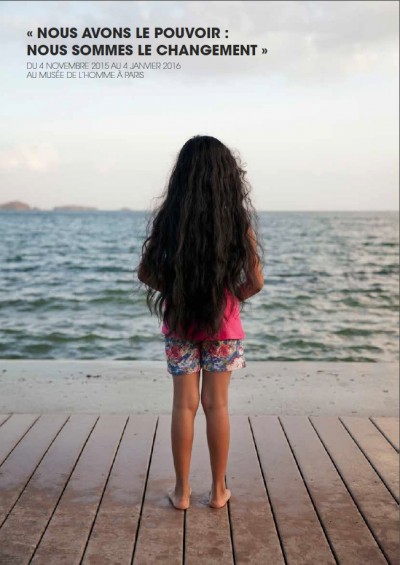 We have the power: We are the change - ©SDP
Musée de l'Homme
17, place du Trocadéro
75016 Paris
France
Tel: +33 (0)1 44 05 72 72
Metro: Trocadéro (lines 6 and 9).