Exhibition: Voyage au cœur des récifs coralliens
---
The Aquarium Tropical du Palais de la Porte Dorée celebrates the 2nd edition of the Fête de l'océan with the exhibition "Voyage au cœur des récifs coralliens" ("Trip to the heart of the coral reefs"). Organized by the Institut de Recherche pour le Développement, this photographic exhibition highlights the primordial role of coral ecosystems in marine biodiversity. It also reminds us of their fragility and vulnerability to human activities and natural disasters. All along the coasts, corals are true oases which shelter the richest biotopes on planet Earth. Coral reefs are essential for coastal populations and contribute to economic, cultural and social development, but also to the nourishment and protection of coasts. The retrospective presents fascinating photographs of underwater landscapes, accompanied by explanatory texts to raise people's awareness of the value of scientific research and of the preservation of coral reefs.
Exhibition "Voyage au cœur des récifs coralliens", from June 2nd to September 2nd, 2018.
Open from Tuesday to Friday, from 10a.m. to 5:30p.m., and from Saturday to Sunday form 10a.m. to 7p.m.
Closed on Mondays.
Full rate: €7 / Concession: €5,50.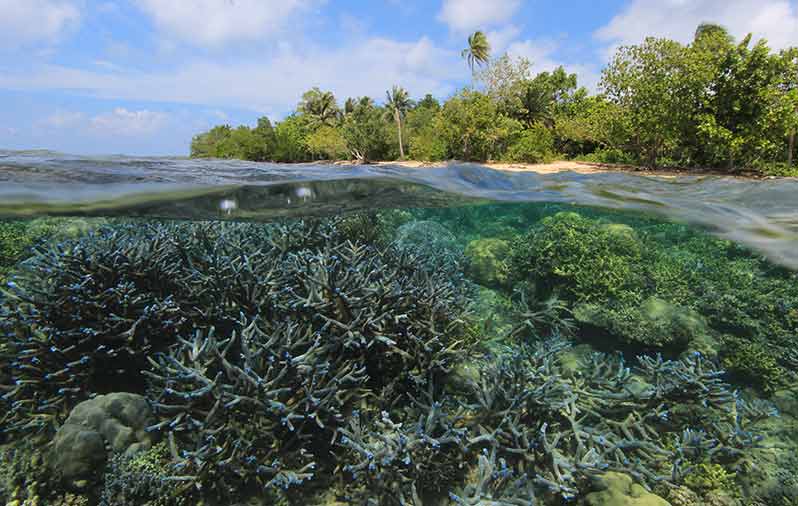 Copyright IRD
Aquarium Tropical de la Porte Dorée (website only available in French)
293, avenue Daumesnil
75012 Paris
France
Tel: +33 (0)1 53 59 58 60
Metro: Porte Dorée (line 8).