Exhibition: Caravaggio's Roman Period, his friends and enemies
---
This autumn 2018, the musée Jacquemart-André celebrates Caravaggio (1571 - 1610), one of the most revolutionary Italian painters of 17th century, with the exhibition "Caravaggio's Roman Period, his friends and enemies". This unpublished retrospective brings together for the first time about ten masterpieces from his Roman period, most of which have never been presented in France. They will be accompanied by the works of the artist's illustrious contemporaries, such as the Cavalier d'Arpin, Orazio Gentileschi, Giovanni Baglione or Jusepe de Ribera, in order to reveal the relations and influences of the Roman artistic environment on the painter. Visitors can admire, among others, the famous "Lute Player" and "John the Baptist (Youth with a Ram)". This unique event is to be discovered a few metro stations from the Green Hotels Paris, the Eiffel Trocadéro and the Gavarni.
Exhibition "Caravaggio's Roman Period, his friends and enemies", from September 21st, 2018 to January 28th, 2019.
Open every day from 10a.m. to 6p.m.
Nocturnal on Monday until 8:30p.m.
Full rate: €15 / Concessions: €12 / Free for children under 7.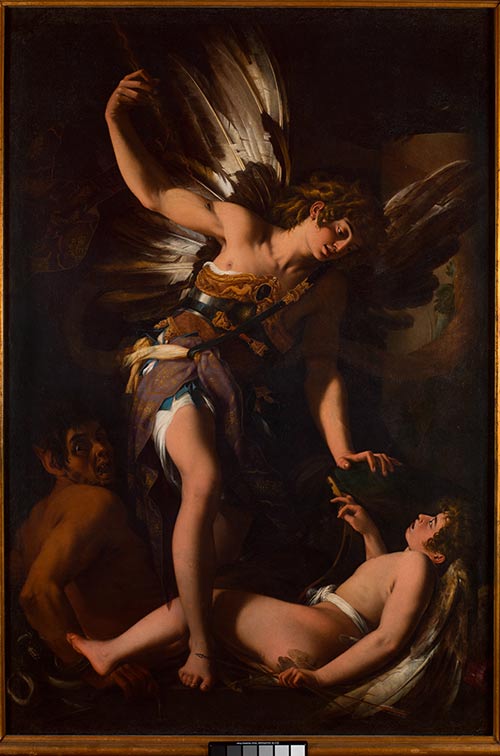 Giovanni Baglione
Sacred Love Versus Profane Love
about 1602
Oil on canvas
220 x 147,5 x 5 cm
© Gallerie Nazionali di Arte Antica di Roma, Palazzo Barberini
Musée Jacquemart-André
158, boulevard Haussmann
75008 Paris
France
Tel: + 33 (0)1 45 62 11 59
Metro: Saint-Augustin (line 9) or Miromesnil (lines 9 and 13).