Exhibition: Fire
---
After the "Cold" exhibition, the Cité des Sciences et de l'Industrie de Paris is warming up with a retrospective dedicated to "Fire", until January 6th, 2019. This phenomenon, both fascinating and frightening, has accompanied Humanity since its creation, but was still an enigma until not long ago. It was the scientific advances of the 18th century that made it possible to uncover this mystery called combustion and to master it on an industrial scale. The process of this scientific exhibition is divided into three parts: taming fire, understanding fire and fighting fires. Accessible from the age of 9, this interactive exhibition is offered in three languages (French, English and Italian) and is animated by numerous installations and multimedia devices. In particular, it helps to understand the harmful consequences of fire on the environment and health.
Exhibition "Fire", from April 10th, 2018 to January 6th, 2019.
Open from Tuesday to Saturday from 10a.m. to 6p.m and on Sundays from 10a.m. to 7p.m.
Closed on Mondays.
Full rate: €12 / Concessions: €9.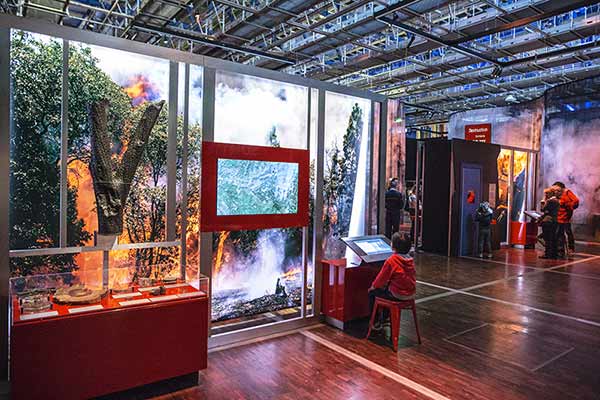 © Ph Levy
Cité des Sciences et de l'Industrie
30, avenue Corentin-Cariou
75019 Paris
France
Tel: +33 (0)1 85 53 99 74
Metro: Porte de la Villette (line 7) or Porte de Pantin (line 5).