Vinali Cosmética: organic cosmetics with extract of vines
---
After Colorisi—beauty products with extract of coffee—here comes Vinali Cosmética! It is the world's leading green vino-cosmetics brand based on the benefits of vine. Launched in 2006 in Spain, it set up—little by little—on the European market.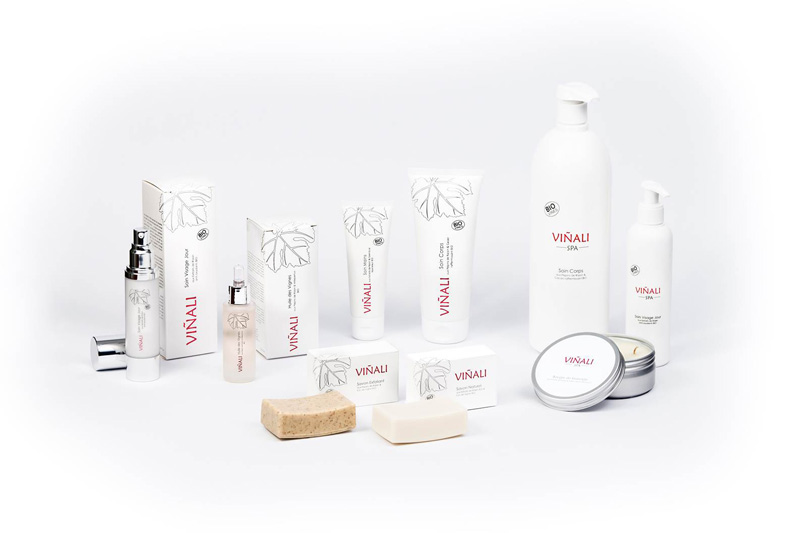 © Vinali Cosmética
Organic vine water
All Vinali's formulas contain organic vine water—notably made up of mineral salts and moisturising nutrients. It is harvested naturally and biodynamically—like the red vine extract also used in the range—without any chemical products. Another feature of this ingredient—it is rich in Resvératrol which provides all the antioxidant properties of grape to cosmetic care. The Vinali line is available in scrub or natural soap, shower gel, shampoo but also in body, hands or face care. The flagship product remains the vine oil—concocted from organic grape seeds and hypericum. This dry oil regenerates the skin thanks to the vitamins E it includes. Almost all of the ingredients used come from organic farming or are a 100% natural, paraben, colorants, GMO, PEG-PPG free. Some are even vegan. By the way, the percentage of natural ingredients is indicated on the products whose packagings are recyclable.
Vinali Cosmética products are sold on the MondeBio.com website.
Vine oil: €37 / Scrub soap: €9.50.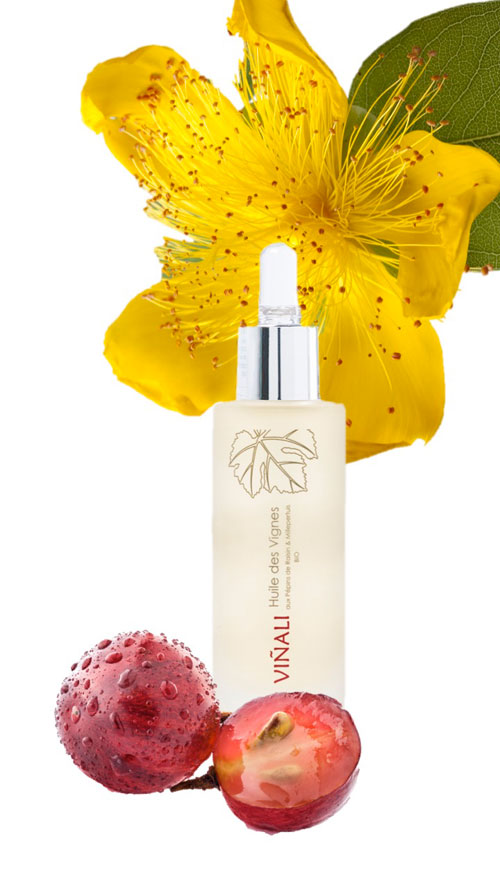 © Vinali Cosmética