Top 3 of eco-friendly beauty products to have for summer
---
Summer: the perfect occasion to pamper your skin while giving it a well-earned break. This year, we're allowing ourselves to be tempted by three resolutely eco-friendly products ranges from Nature et Découvertes, not only in an effort to respect our skin, but also the planet.
1/ Organic Massage Oil
Offered in a range of scents (Vanilla & Almond, Violet & Raspberry, Melon & Fig, Lotus & Iris) the organic massage oils by Nature et Découverte are luxurious. Certified by Ecocert, they contain ingredients of 100% natural origin, 98.5% of which are a product of biological agriculture. They offer a fluid texture which nourishes the skin with the help of a practical spray cap.
Organic Massage Oil: €17.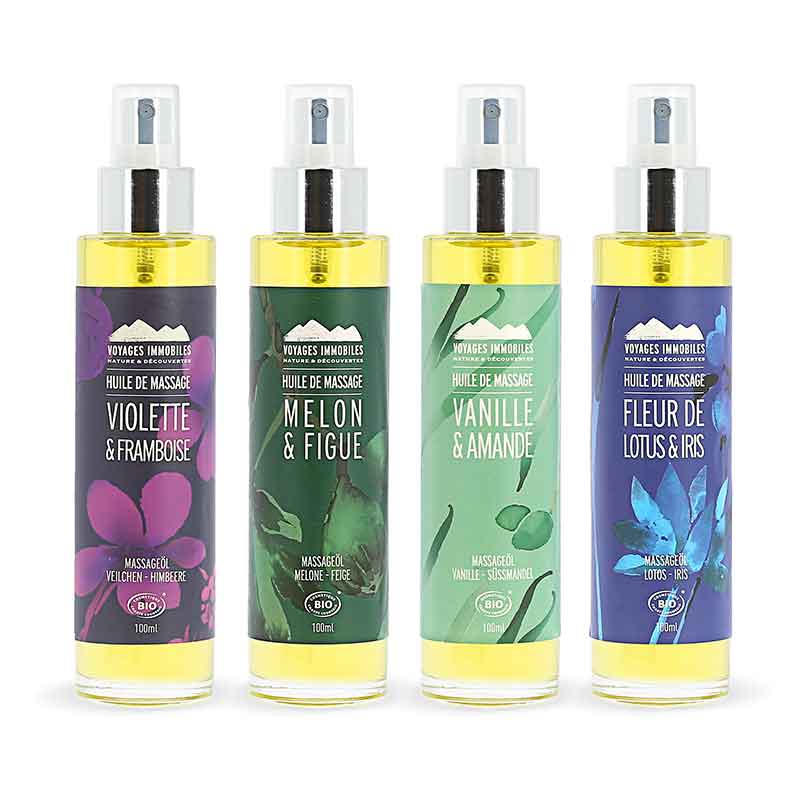 © Nature & Découvertes
2/ Gift-Set of 5 Synergised Essential Oils
This gift-set of essential oils was designed with intent to purify the appearance of the skin, relieve tension thanks to an anti-stress synergy, clear the breathing tracts, revitalise, and still, create a calming atmosphere to promote good sleep. For all this, only 10 minutes of diffusion are required to enjoy a zen summer, no matter where you are in the world.
Gift-Set of 5 Synergised Essential: €39.95.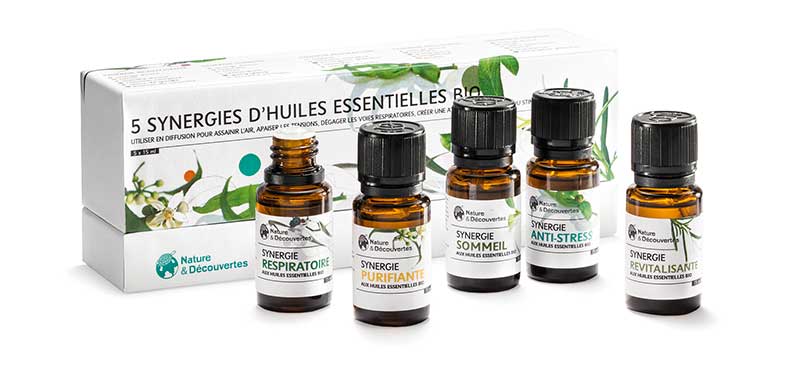 © Nature & Découvertes
3/ Range of Organic Products with Donkey's Milk
To nourish the skin after sun exposure, or to hydrate it before departing on holiday, we reach for the range of products made with donkey's milk. Produced in Charente-Maritime as well as in Gard, the donkey's milk used by Nature et Découvertes is organic, and rich in vitamins A, B2, C and E, but also in mineral salts and trace-elements. As a bonus, the different products from the range all have a milky, powdery perfume which is as decadent as you could wish for.
Organic Face Cream: €12.95 for 200 ml / Organic Hand Cream: €7.95 for 75 ml / Organic Body Milk and Shower Cream Duo: €24.95 (2 x 250 ml).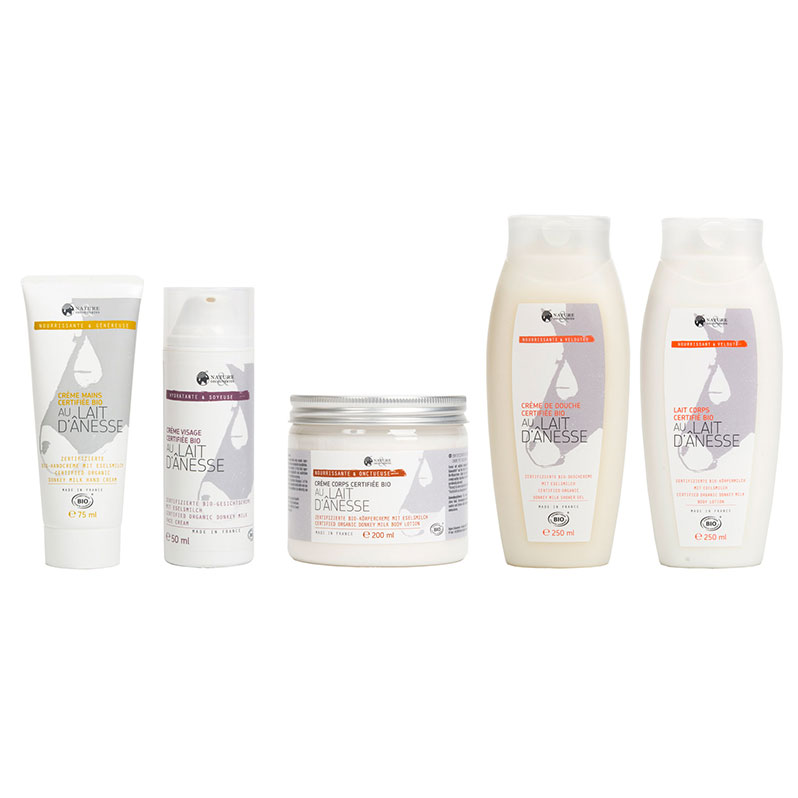 © Nature & Découvertes
Nature et Découvertes (website in French) products are sold in the Beaugrenelle mall, just a few metro stations from the Green Hotels Paris, the Eiffel Trocadéro and the Gavarni.
Centre Commercial Beaugrenelle
12, rue Linois
75015 Paris
France
Tel.: +33 (0)1 58 01 14 05
Metro: Charles Michels or Javel-André Citroën (line 10) or Javel (RER C).
Open from Monday to Saturday, from 10a.m. to 20.30p.m., and Sunday from 11a.m. to 7p.m.