Lovemétique: the shop specialised in DIY cosmetics
---
The Lovemétique shop, created by Morgane Girault, opened its doors on 15th September, 2017. This creation space proposes to realize organic cosmetics by our own, during homemade cosmetics introduction workshops.

© Girault Morgane
Homemade DIY cosmetic for everyone
These workshops take place in small groups (not more than 6 people) and are intended to suit every pocket, since their prices vary between €20 and €45, depending on the theme. Lovemétique also offers more than 300 organic products in the shop or on its website. For example, you will be able to find the Luminescence cream eyes contour or the plants dye Martine Mahé. These ready for use cosmetics are intended for men, women and children. They mainly come from French small companies' production. The ingredients used to make them are from organic agriculture and are Cosmébio, Ecocert and Nature et progrès certified.
Open from Tuesday to Saturday from 10:30a.m. to 7p.m. and on Sunday from 9a.m. to 1p.m.
Luminescence cream eyes contour: €29,90 / Plants dye Martine Mahé N°9 Blond doré: €35,40.
Workshop special hair of 25th November, 2017: €30.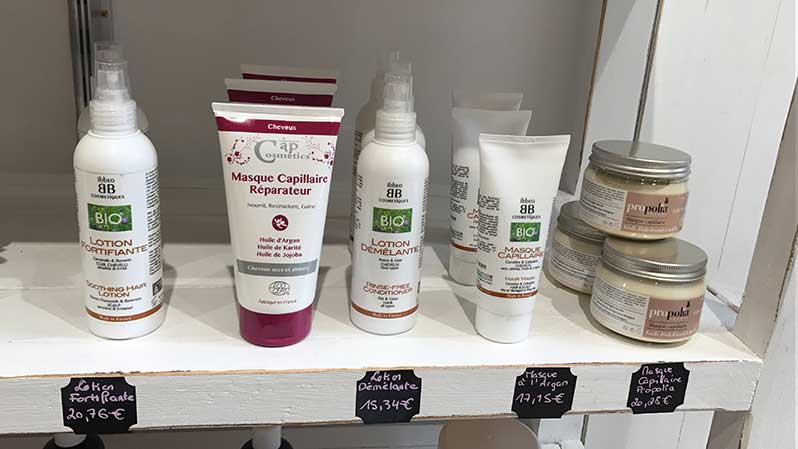 © Girault Morgane
Lovemétique (website in Fench)
252, rue Vaugirard
75015 Paris
France
Tel: +33(0)1 43 36 61 06
Metro: Vaugirard or Volontaires (line 12).