Maison Berthe Guilhem: Organic Goat's Milk Cosmetics
---
At the heart of the Ariège Pyrenees, we can find the artisanal family enterprise, the Maison Berthe Guilhem. Created in 1956, the brand makes organic goat's milk cosmetics for hair, face and body, as well as creamy soaps. Goat's milk is known for its hydrating, anti-aging properties. All of the brand's beauty products are constituted of ingredients from 55% to 100% organic origin, certified both by Cosmébio and Qualité France. What's more, there are no traces of synthetic fragrances, colourings, parabens, EDTA, phthalates and phenoxyethanol. The goat's milk is sourced directly from the alpine goats who graze next to the house, free to roam in the pastures, prairies and local woods, according to the seasons. We love the original and gourmet soaps, such as the avocado-cedar for oily skin or acne-prone skin, and the bergamot for dry skin. Otherwise, there is also the lip balm with organic shea, almond oil and beeswax.
Creamy Soap: €4 / Lip Balm: €6.
All Maison Berthe Guilherm products are sold on the brand's website (in French).
© Maison Berthe Guilhem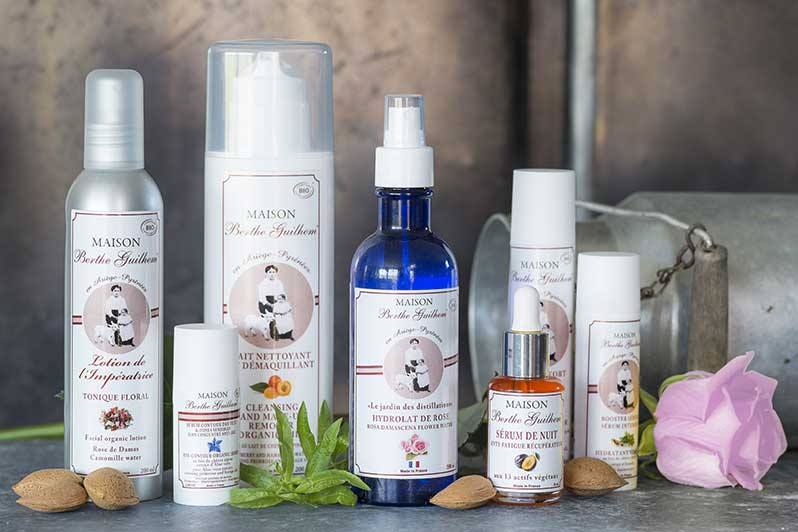 © Maison Berthe Guilhem