Organic men cosmetics thanks to Florame!
---
No jealous, organic and natural cosmetics are not exclusively for women! The Florame brand proves it: it proposes a range for men of face and body care products, of toilet waters and deodorants, entirely organic and made in France.
Natural cosmetics for men
It has now been 20 years that the Florame brand committed itself, from its birth in Provence, to present organic and natural cosmetics products. Besides mastering the production of essential oils, the brand creates products especially made for men: face and body cares, as well as toilet waters and deodorants. Don't wait any longer to try on the Anti-Ageing Cream, made of cedar essential oil, argan vegetable oil, jojoba oil and extract of juniper berry, and the Body and Hair Shower gel Vetiver spirit, enriched with aloe vera and essential oils. All of the ingredients have a natural and organic origin, and no parabens, phenoxyethanol and synthetic fragrance. The products benefit from numerous ecological labels, such as Cosmébio and Ecocert. The plant production is strictly controlled to guarantee you a perfect traceability and to encourage fair trade.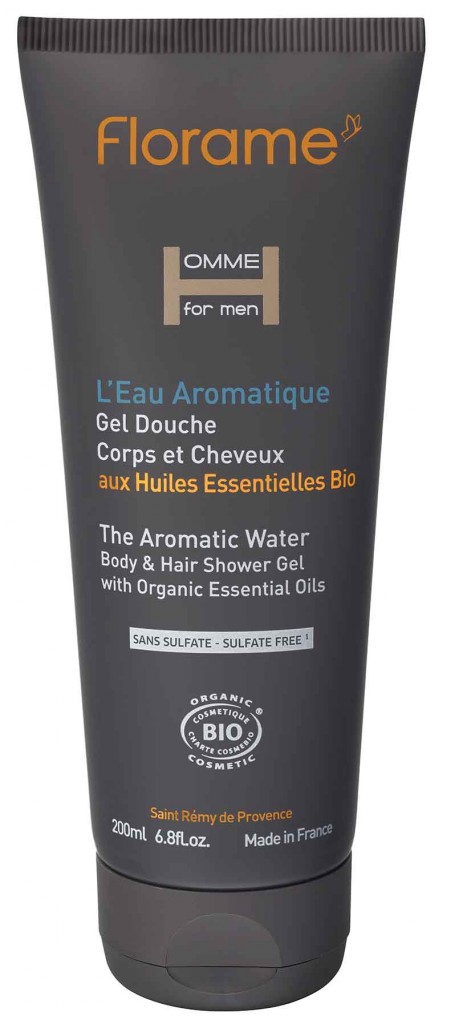 © Florame
Anti-Ageing Cream: €17.80 / Body & Hair Shower gel Vetiver spirit: €8.90.
The Florame products are sold online or in the Florame shop in the 6th arrondissement of Paris.
Florame
8, rue Dupuytren
75006 Paris
France
Tel.: +33 (0)1 44 07 34 53
Metro: Odéon (lines 4 and 10).
Open on Monday from 2p.m. to 7p.m., and from Tuesday to Saturday from 11a.m. to 2p.m. and from 3p.m. to 7p.m.
Closed on Sunday.