Organic cosmetics made with donkey milk
---
Founded in 1998, Laboratoire des Sources is specialise in organic aromatherapy products. Over the years, it has expanded into organic cosmetics made in France. Today it offers a range containing donkey milk. The use of donkey milk for skincare goes back to antiquity. In addition, it is rich in vitamins and minerals, as well as trace elements, making it protective, moisturising and regenerative. In the range there is a day cream, a night balm, hand cream, body lotion, soap, shower cream and a mild shampoo. Suitable for all skin types, even the most fragile, these organic cosmetics contain donkey milk with coconut milk and almond, as well as royal jelly, jojoba oil, aloe vera or raspberry, depending on the product.
The products are available in organic shops or online on Laboratoiredessources.com
Mild donkey milk shampoo: €9,90.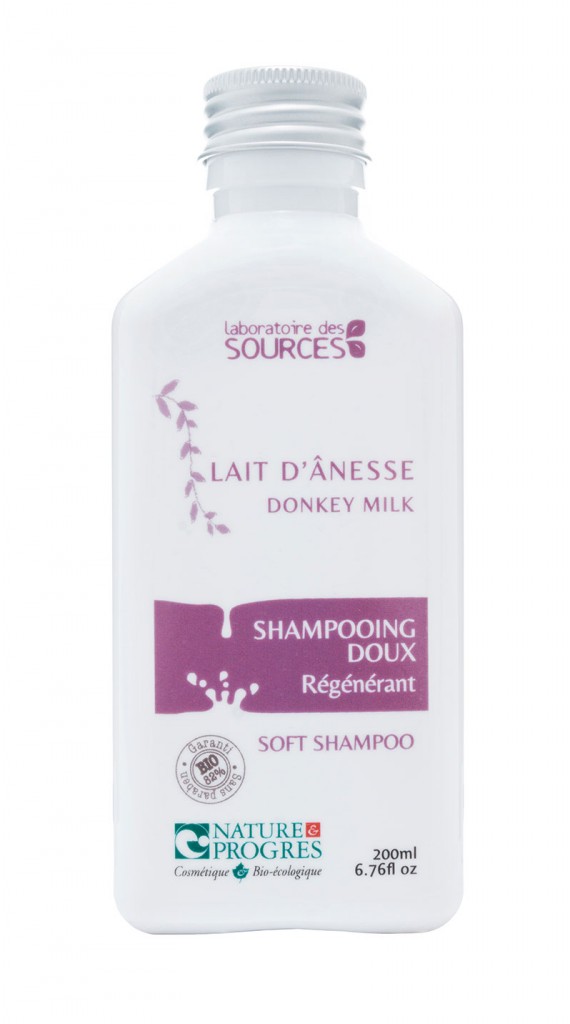 © Laboratoire des Sources