AKANE: the engaged organic brand
---
AKANE proposes beauty products of 100% natural origin, mostly made from a rare variety of apple named Akane.
The first multimasking bio
The multimasking consists in blending different beauty masks on specific face's area, appears increasingly on social networks. AKANE strives every day to propose the last cosmetics trends in organic version. That is why this is the first beauty products' brand to propose the multimasking bio. You will find the "Multimas'kit" that gathers the 3 masks (for the T-zone, sensitives zones and tired zones) enriched by the fruits and leafs of apple trees' association of oils.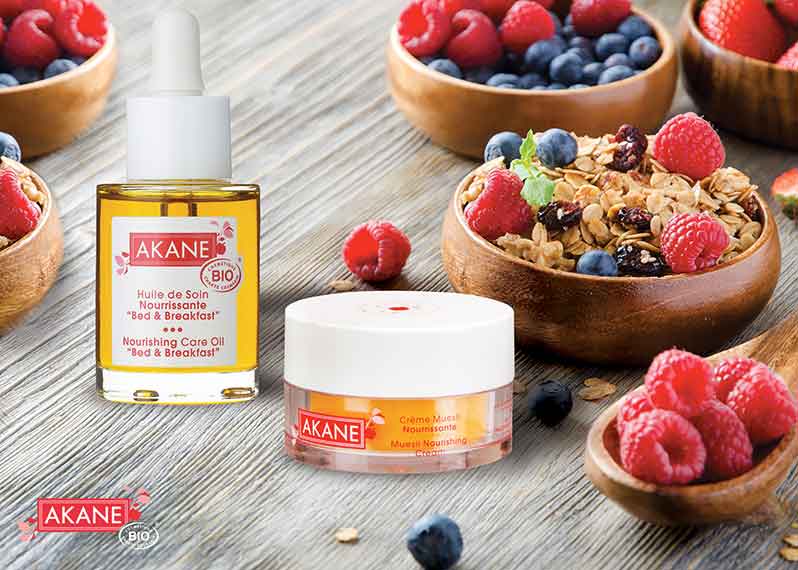 © AKANE
Edible ingredients beauty products
AKANE has developed a new range dedicated to undernourished skins only composed by edible ingredients, like for example the oat bran, the muesli or even the cocoa with nutritive and protective powers. Discover among others the Nourishing Care Oil Bed & Breakfast that contains more than 12 different organic virgin vegetable oils. All the AKANE products are available in Parashop stores, one of which is located rue de Passy, five-minute walk away from the Green Hotels Paris, the Eiffel Trocadéro and the Gavarni, but also in the organic stores and on the brand's e-shop.
Multimas'kit: €36,90 / Nourishing Care Oil Bed & Breakfast: €29,90.
The AKANE's products are available at the brand's e-shop.
Parashop (website in French)
53, rue de Passy
75016 Paris
France
Tel: +33 (0)1 46 47 80 04
Metro: La Muette (line 9).
Open from Monday to Saturday from 10a.m to 7:30p.m.