Kure Bazaar: glamorous and environmentally friendly nail varnish
---
The nail varnish brand Kure Bazaar, which was founded in 2012 by the famous Swiss-Indonesian model Kartika Luyet, has a formula that is 85% natural. The model had the idea of creating organic nail varnish while she was pregnant and was helped by her best friend, a cosmetics expert. She had stopped wearing nail varnish during her pregnancy because of fears about its toxicity. The Kure Bazaar brand was created after several years of research to find the best balance between nature and quality. These environmentally friendly nail varnishes are made from wood pulp, cotton, maize, potato and wheat! An amazing mixture which gives a result that is ethical and fashionable - because the 60 colors in Kartika's range are sparklingly electric. We love the colors' girly names like, "Hippie Chic", "Chérie", and "Coquette", or the ones that are more chic and mysterious like "Scandal" or "Cuir".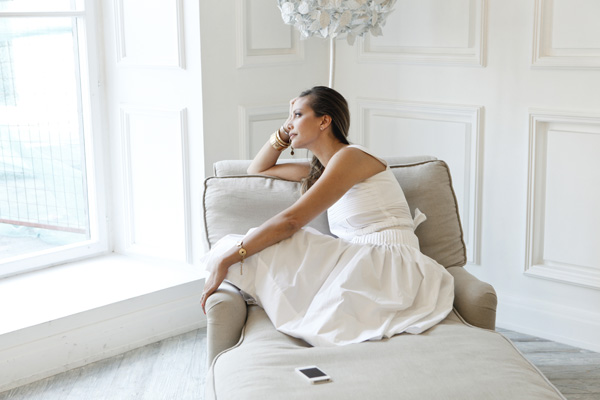 Kartika Luyet, the brand's creator
Nail varnishes "4 Free"
Kure Bazaar's nail varnishes are "4 Free", which means they don't contain any toluene, dibutyl phtalates, synthetic camphor, or formaldehyde. The model asked her best friend to create the most natural formula possible with reduced amounts of petro chemically derived products. This 85% natural formula doesn't affect how long the varnish lasts, its shine or how quickly it dries. As an added bonus, Kure Bazaar also has a base coat, a top coat and 100% natural varnish removers. One more reason for choosing a pale pink, coral, golden brown or apple green varnish from the brand!
Kure Bazaar nail varnish is sold only steps from Green Hotels Paris in Villa Thalgo's luxury spa.
Approximately €16 per bottle.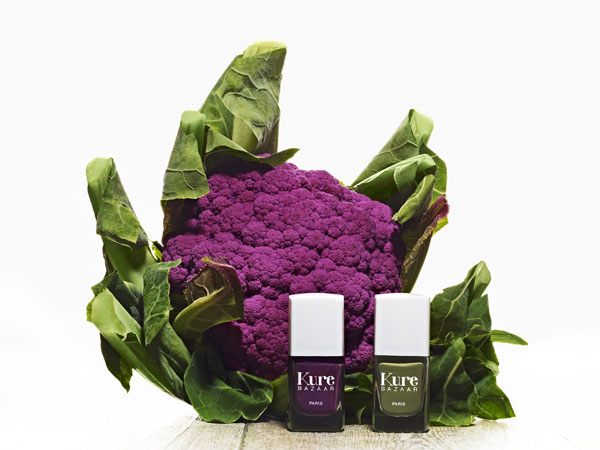 Two of the sixty vibrant colors.
Villa Thalgo
8, avenue Raymond Poincaré
75016 Paris
France
Tel.: +33 (0)1 45 62 00 20
Metro: Trocadéro (lines 6 and 9).