Exhibition: Les Bas-fonds du Baroque, la Rome du vice et de la misère
---
Through 70 masterpieces painted by great artists from all over Europe (Italy, France, Netherlands, Spain, Belgium and Germany), the Petit Palais intends to reveal an unexplored aspect of the sumptuous Rome of the 17th century. This exhibition entitled "Les Bas-fonds du Baroque: la Rome du vice et de la misère" ("The Baroque Underworld: Vice and Poverty in Rome") depicts the Roman underworld, full of vices, poverty and all kinds of excess. Through paintings by Bartolomeo Manfredi, Claude Lorrain, Simon Vouet, as well as Valentin de Boulogne, visitors will discover a naturalistic vision of ordinary life in Rome, rather than the usual idealised Beauty standards.
"Les Bas-fonds du Baroque: la Rome du vice et de la misère" exhibition, from February 24th to May 24th 2015.
Open Tuesday-Sunday from 10am to 6pm.
Closed on Mondays and some bank holidays.
Late openings on Fridays until 9pm.
Full rate: €11 / Reduced rate: €8 / Free for under-17s.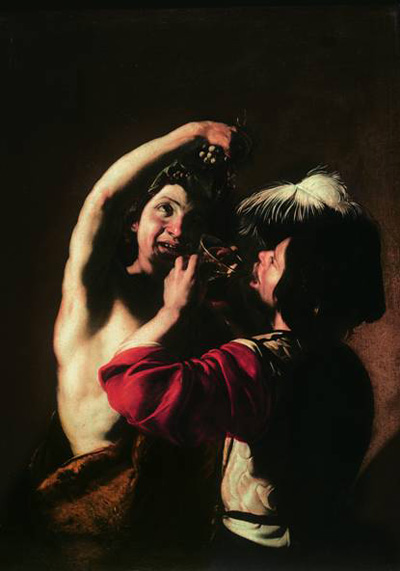 Bartolomeo Manfredi, Bacchus and a Drinker, circa 1621, oil on canvas, 132 x 96cm
Rome, Galleria Nazionale di Arte Antica in Palazzo Barberini
© Soprintendenza Speciale per il Patrimonio Storico, Artistico ed Etnoantropologico e per il Pollo Museale della città di Roma
Petit Palais
Musée des Beaux-Arts de la Ville de Paris
Avenue Winston Churchill
75008 Paris
France
Tel: +33 (0)1 53 43 40 00
Metro: Champs-Elysées Clemenceau (lines 1 and 13).