Exhibition: Les Hollandais à Paris
---
After the exhibition dedicated to Andres Serrano which ended on January 14th, 2018 the Petit Palais is presenting "Les Hollandais à Paris" ("The Dutch in Paris"), from February 6th to May 13th, 2018. Organised in partnership with the Van Gogh museum of Amsterdam, this important retrospective unveils the ties which existed between French and Dutch artists, from the reign of Napoleon to the beginning of the 20th century. The public is invited to discover paintings by Johan Jongking, Vincent van Gogh, Kees van Dongen, Piet Mondrian, Jacob Maris, Frederik Kaemmerer and Gérard van Spaendonck. Their paintings are displayed alongside the works of Claude Monet, Pablo Picasso, Jean-François Millet, Paul Cézanne or even, Paul Signac, in the exhibition spaces. This event is available just a few metro stations away from the Green Hotels Paris, the Eiffel Trocadéro and the Gavarni.
Exhibition "Les Hollandais à Paris, 1789-1914. Van Gogh, Van Dongen, Mondrian…", from February 6th to May 13th, 2018.
Open from Tuesday to Sunday, from 10a.m. to 6p.m.
Nocturnal on Friday until 9p.m.
Closed on Monday.
Full rate: €13 / Concessions (18 to 26 y/o): €11 / Free for those under 18.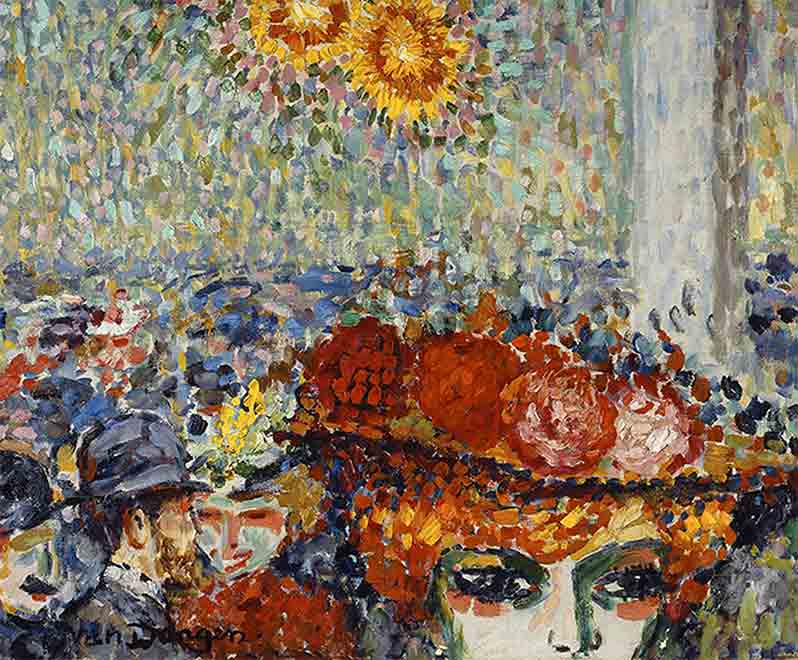 Kees van Dongen, À la Galette, 1904-1906. Photo Courtesy Galerie Artvera's
© Adagp, Paris 2017
Petit Palais
Avenue Winston Churchill
75008 Paris
France
Tel: +33 (0)1 53 43 40 00
Metro: Champs-Elysées Clemenceau (lines 1 and 13).