Paulo Ribeiro sets the Théâtre de Chaillot on fire
---
The Théâtre National de Chaillot hosts one of the most famous choreographers of its generation, Portuguese Paulo Ribeiro. In his new spectacle "Without you, there can't be any me", the artist asks himself about a universal topic: the complexity of human relations. The current director of the Teatro Viriato in Portugal lays himself bare to explain the torments caused by love or even life, while drawing his inspiration from his personal experience. Throughout the programme, the dancer initiates a dialogue with the words of Swedish producer Ingmar Bergman in "Laterna magica" (his autobiography, whose extracts are broadcasted). Spectators will also hear the musical theme "Insensatez", by singer Robert Wyatt. After having collaborated with numerous renowned companies, as the Ballet de Lorraine or the Ballet de Genève, the choreographer confesses: "This play, it's me in my pure state". As you can well imagine, fans of Paulo Ribeiro won't be disappointed. For the others, it is the occasion to discover contemporary dance nearby the Green Hotels Paris: the Eiffel Trocadéro and the Gavarni.
"Paulo Ribeiro: Sans toi, il ne peut y avoir de moi" spectacle ("Paulo Ribeiro: Without you, there can't be any me" spectacle), from November 20th to 26th 2015.
On Thursday at 7:45pm and on Friday, Saturday, Tuesday and Wednesday at 8:45pm.
Full rate: €35 / More than 65 years: €27 / 18-27 years: €13 / underage: €11.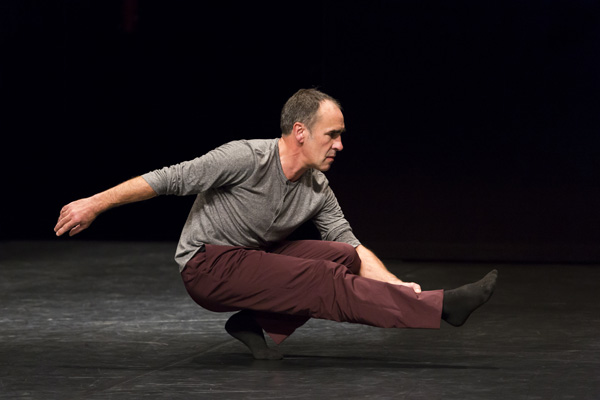 Paulo Ribeiro © José Alfredo
Théâtre National de Chaillot
1, place du Trocadéro
75016 Paris
France
Tel: +33 (0)1 53 65 30 00
Metro: Trocadéro (lines 6 and 9) or Iéna (line 9).