Thomas Lebrun's new creation at the Théâtre National de Chaillot
---
After the company Club Guy & Roni, it is the turn of choreographer Thomas Lebrun to present his new creation, "Avant toutes disparitions", at the Théâtre National de Chaillot. The artist who lives in Tours from now on, since he was appointed director of the Centre chorégraphique national de Tours in January 2012, is offering a two-part show, performed by twelve dancers. The first part gathers soloists fighting a true battle to survive. "These bodies which seem still alive to us, full of intern and quiet battles, essential to their life.", says the artist. In a second phase, four performers relieve each other on the stage: Daniel Larrieu, Odile Azagury, Anne-Sophie Lancelin and Thomas Lebrun himself. By the way, Thomas Lebrun had already presented two contemporary dance shows at Chaillot: "La Jeune Fille et la Mort" and "Lied Ballet".
"Avant toutes diparitions – Thomas Lebrun", from May 17th to 20th 2016.
Performance on May 19th 2016 at 7:30pm and for the other dates at 8:30pm.
Full rate: €35 / Over 65: €27 / 18-27: €13 / Under 18: €11.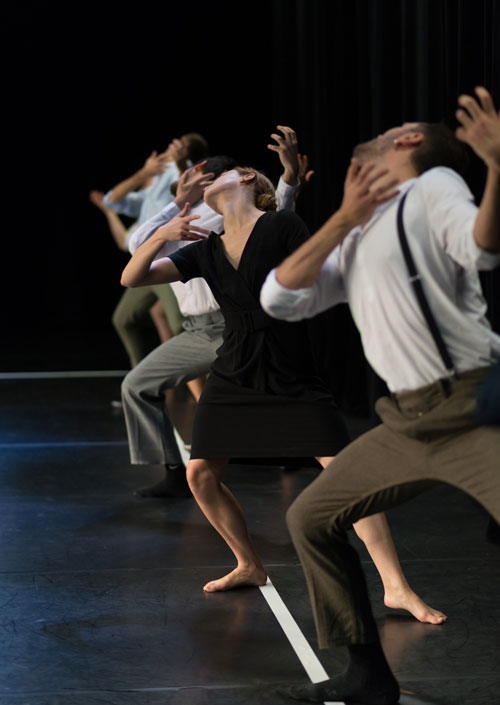 Avant toutes disparitions © DURET BERNARD
Théâtre National de Chaillot
1, place du Trocadéro
75016 Paris
France
Tel.: +33 (0)1 53 65 30 00
Metro: Trocadéro (lines 6 and 9) or Iéna (line 9).