Fabrizio Favale enchants Chaillot with "Circeo"
---
As of Thursday, March 22nd, and until March 24th, 2018, the Théâtre National de Chaillot will welcome the Italian choreographer Fabrizio Favale's troupe, Le Supplici. After a career as a dancer in the dance company Virgilio Sieni, Fabrizio Favale founded his own group in the year 2000. In 1996, his home country awarded him the prize of "Best Italian dancer of the year". In coproduction with Chaillot, he will present as a world premiere his latest show, "Circeo". The latter is inspired by the legend of the sorceress Circe who bewitched and transformed the men who set foot on her island. As if spellbound, the eight dancers move on the stage of the Salle Firmin Gémier while performing an undulatory, hypnotic and very graceful dance. This original piece is available just a few-minute walk away from the Green Hotels Paris, the Eiffel Trocadéro and the Gavarni.
"Circeo" by Fabrizio Favale, from March 22nd to March 24th, 2018.
Shows at 3:45p.m., 7:45p.m. or 8:30p.m. according to the dates.
Full fare: €37 / Concessions: €29 / Youth fare: €11 and €13.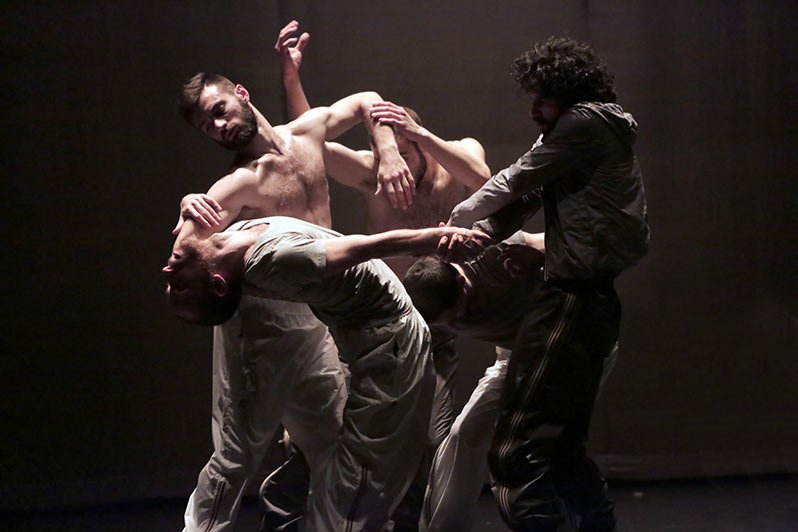 Circeo © Alfredo Anceschi
Théâtre National de Chaillot
1, place du Trocadéro
75016 Paris
France
Tel: +33 (0)1 53 65 30 00
Metro: Trocadéro (lines 6 and 9) or Iéna (line 9).