Poetry: Maud Le Pladec's singular universe
---
Last week, we told you about Thomas Lebrun's last creation, presented at the Théâtre National de Chaillot. From tomorrow and until next June 2nd, it is the turn of choreographer Maud Le Pladec to guide us to discover her universe with "Poetry". This contemporary dance show is full of ebullient sounds, like Trash TV Trance, a Fausto Romitelli's composition for electric guitar. This work is based on repetition: here gestures are repeated to the point of exhaustion by Maud Le Pladec and Julien Gallée-Ferré. The two artists are accompanied with musician Tom Pauwels. With "Poetry", bodies seem to start an intense dance, where they turn into real sound boxes of the music. An event to live at the foot of the Green Hotels Paris, the Eiffel Trocadéro and the Gavarni, in front of the Eiffel Tower.
"Poetry" by Maud Le Pladec, from May 25th to June 3rd 2016.
Performances at 8:45pm on May 25th, 27th, 31st and June 1st, and at 7:45pm on May 26th and June 2nd 2016.
Full rate: €35 / Over 65: €27 / 18-27: €13 / Under 18: €11.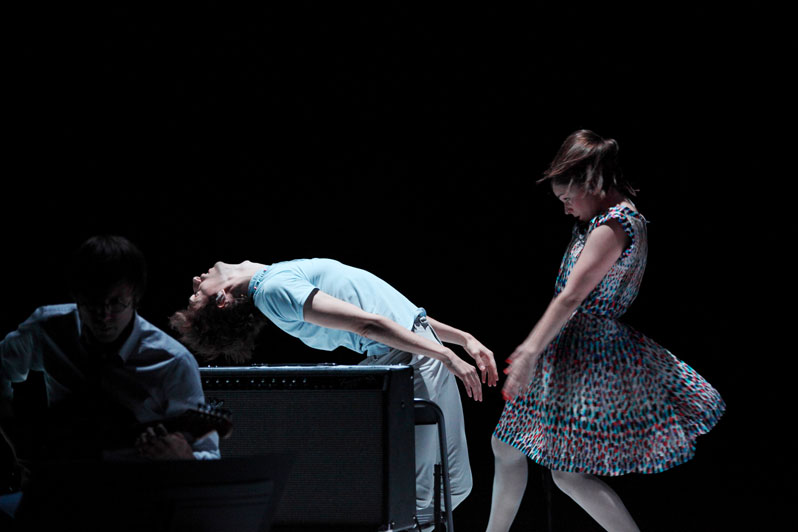 Poetry © Caroline Ablain
Théâtre National de Chaillot
1, place du Trocadéro
75016 Paris
France
Tel.: +33 (0)1 53 65 30 00
Metro: Trocadéro (lines 6 and 9) or Iéna (line 9).