Mélanie laurent presents "Le Dernier Testament" at Chaillot
---
As the year 2017 begins, the season comes back even more original at the Théâtre National de Chaillot, this time to welcome the first staging of Mélanie Laurent, "Le Dernier Testament" ("The Last Testament"), co-signed with Charlotte Farcet. Meanwhile being an actress and a director, she adapts today the novel of James Frey, "The Final Testament of the Holy Bible", on the stage of this legendary theatre based just a block away from the Green Hotels Paris, the Eiffel Trocadéro and the Gavarni. Inspired from the Gospels, this play give us a picture of a man, Ben, born in Brooklyn in a Jewish family converted to evangelism.
A Jesus of modern times
Former beaten child and alcoholic, miraculously spared during a worksite accident, this contemporary Christ is simultaneously charismatic, bisexual and smutty. Though he doesn't recognise himself in any religion, his doubts and hopes embody yet an out-of-the-box, ecologist, altruistic, altermondialistic thought, which confuses those who come across him. The people that he meets throughout his life call him all the Messie. Those are the one telling us the childhood of this Jesus of modern times, his revelation, his vagrancy and his miracles. This mystic and radiant performance invites you to think about the world in which we are living.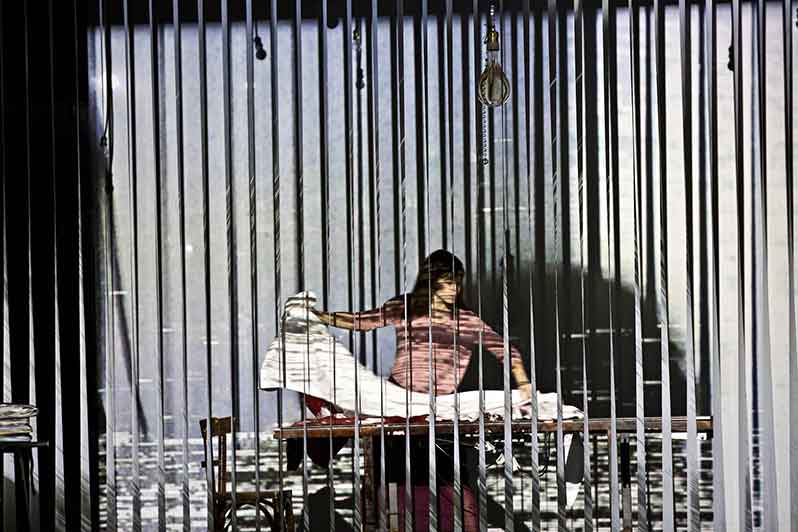 Testament © Jean-Louis Fernandez
Play "Le Dernier Testament" by Mélanie Laurent and Charlotte Farcet, from January 25th to February 3rd 2017.
Plays at 3:30p.m., 7:30p.m. and 8:30p.m. according to the dates.
Full rate: €35 / Reduced rate: €27 / Youth rates: €11 and €13.
Performed with English surtitles.
Théâtre National de Chaillot
1, place du Trocadéro
75016 Paris
France
Tel.: +33 (0)1 53 64 30 00
Metro.: Trocadéro (lines 6 and 9) or Iéna (line 9).