Ooho: water bubbles to limit plastic packaging
---
Each year, 10 million tons of litters end up in the oceans. There is even talk of a "seventh continent of plastic", as the quantity of plastic waste is important. A study made last January by the Ellen MacArthur Foundation incidentally proves that there will be more plastic than fishes in the oceans in 2050. The bottle of water which is produced in 50 billion of units per year is partly responsible for this curse. It will be a good thing to replace it, but how?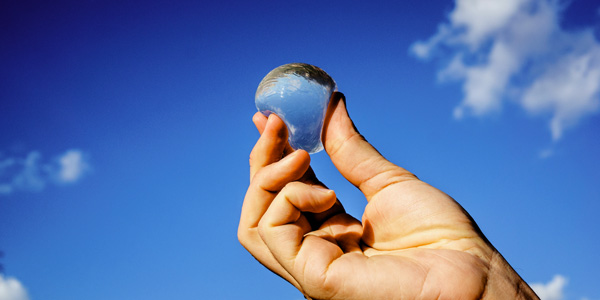 © Skipping Rocks Lab
An edible packaging for the well-being of the planet
This is what designers Rodrigo Garcia Gonzalez, Pierre-Yves Paslier and Guillaume Couche, from the British start-up Skipping Rocks Lab have reflected. They developed Ooho, a water bubble made from edible algae, resistant and biodegradable. When you are thirsty, nothing simpler: you just need to pierce the membrane and drink. Do you feel a bit peckish? It is even possible to swallow this sphere: thanks to the brown algae and to the calcium chloride, it is totally edible and hygienic. The bubbles are made thanks to the spherification process – often used in molecular cuisine – which enables to create a flexible protective membrane surrounding the liquid. Everyone can make this process at home, according to Pierre-Yves Paslier: "What is interesting with this invention is that anybody can create Ooho at home: it is not industrial chemistry, the ingredients are easy to obtain and the handlings are in the order of cooking".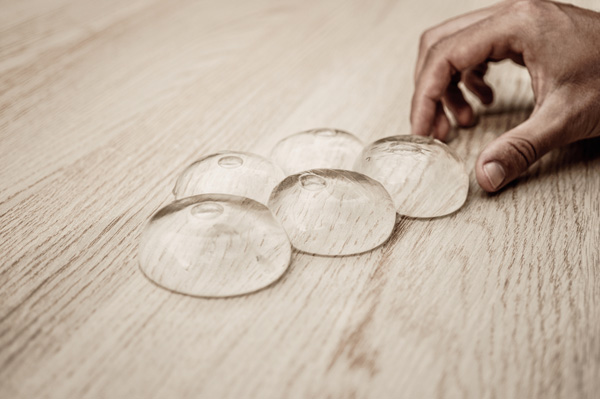 © Skipping Rocks Lab
The objectives of Skipping Rocks Lab are to eliminate the packaging to leave only the contents, but also reduce the cost of water, knowing that the bubble only costs 1.5 euro cent to produce. The start-up hopes to introduce these little bubbles to sport events, which cause immeasurable load of waste.
This green innovation comes at the right time while the law against the use of plastic bags will be effective next July.