Chaillot welcomes Preljocaj's "Roméo et Juliette"
---
Following Paulo Ribeiro's "La Fête (de l'insignifiance)" presented in early December at the Théâtre National de Chaillot, it is now the turn of Angelin Preljocaj to occupy the space with his "Roméo et Juliette". The choreographer's first creation, the ballet (created in 1996) is celebrating its 20th birthday, close to Green Hotels Paris, the Eiffel Trocadéro and the Gavarni. After all these years the Shakespearean drama has lost none of its glory, the star-crossed lovers are more beautiful than ever. This contemporary dance show is set in a modern day Verona, with scenery by designer Enki Bilal, costumes by Fred Sathal and some electronic music by Goran Vejvoda accompanying the Prokofiev. The result is sublime and confirms that it is one of the unmissable events of the season.
"Roméo et Juliette" by Angelin Preljocaj, from 16th to 24th December 2016.
Show at 3:30p.m., 7:30p.m. or 8:30p.m. according to dates.
Full price: €39 / Over 65: €32 / 18-27: €18 / Under 18: €15.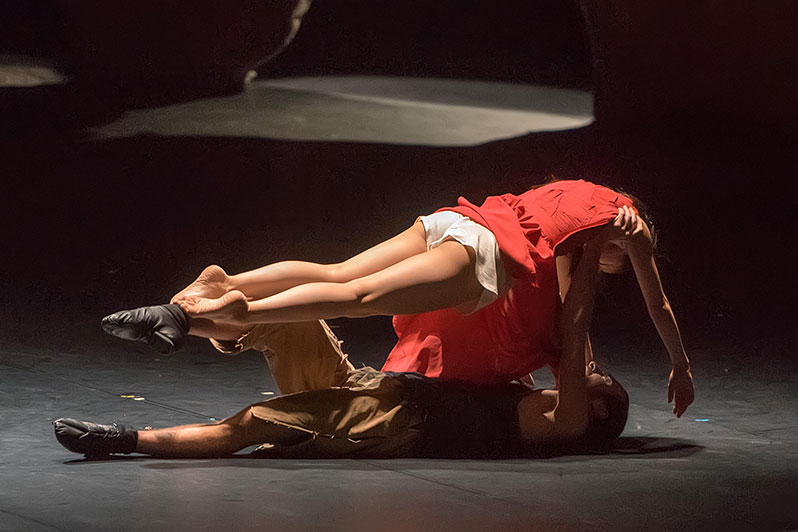 Roméo et Juliette © JC Carbonne
Théâtre National de Chaillot
1, place du Trocadéro
75016 Paris
France
Tel.: +33 (0)1 53 65 30 00
Metro: Trocadéro (lines 6 and 9) or Iéna (line 9).