La Verrière: a little corner of veggie paradise
---
Just a stone's throw away from the Eiffel Tower, La Verrière is first and formostly a truly great concept of well-being. Divided into three spaces, you can come here to relax around a good vegetarian meal, to benefit from some care between the hands of an experienced osteopath, or even to admire the art works of a temporary exhibition. On one side, you find a vegetarian canteen as well as a fresh and healthy menu composed of a dish of the day, and exciting desserts, you have the right to a self service buffet, with salads, raw vegetables and savoury biscuits, for just 10 euros. On the other side, it is possible to have a meeting in the health space of La Verrière with Doctor Antonino Mercuri, renowned osteopath, a Japanese sauna and a massage by jets to ease your strained muscles. Once relaxed, take a moment to visit the art gallery found under the restaurant. Vegetarians – and those who are not – have found their HQ!
Open Monday-Friday from 11am-8pm.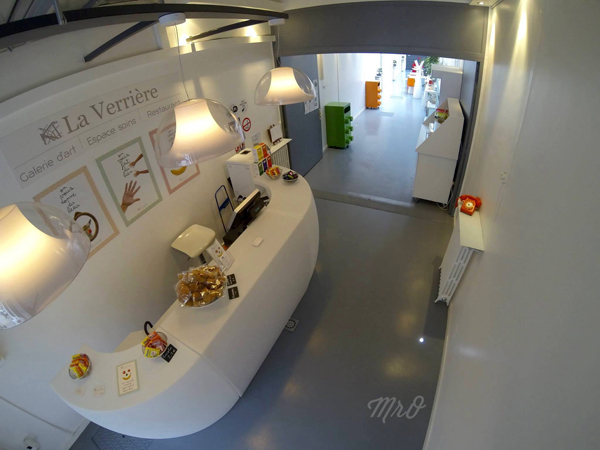 © La Verrière
La Verrière
24, avenue de Tourville
75007 Paris
France
Tel.: +33 (0)1 77 18 39 16
Port.: +33 (0)6 24 37 03 23 (To book an appointment with Doctor Antonino Mercuri).
contact@la-verriere.fr
Metro: Ecole Militaire (line 8).