Exhibition: Eva & Adele
---
Until 26th February 2017, the Musée d'Art moderne de la Ville de Paris is hosting an exhibition devoted to Eva & Adele, a couple who are both atypical and emblematic of modern art. These artists call themselves The Hermaphrodite Twins in Art. The reason? By wearing identical outfits that are both unusual and ultra feminine, they seek to show that sexual identity is not a simple question. Wearing glittery make-up but with their heads shaved like men, their look is designed to transgress the notions of gender. Thus, all the details of their appearance are real performances. This exhibition was inspired by a donation from the creative couple to the museum in 2013, of two sculptures, a publication and two video installations. It can be seen close to the Green Hotels Paris, the Eiffel Trocadéro and the Gavarni.
Exhibition "Eva & Adele - You are my biggest inspiration", from 30th September 2016 to 26th February 2017.
Open from Tuesday to Sunday from 10a.m. to 6p.m.
Free entrance.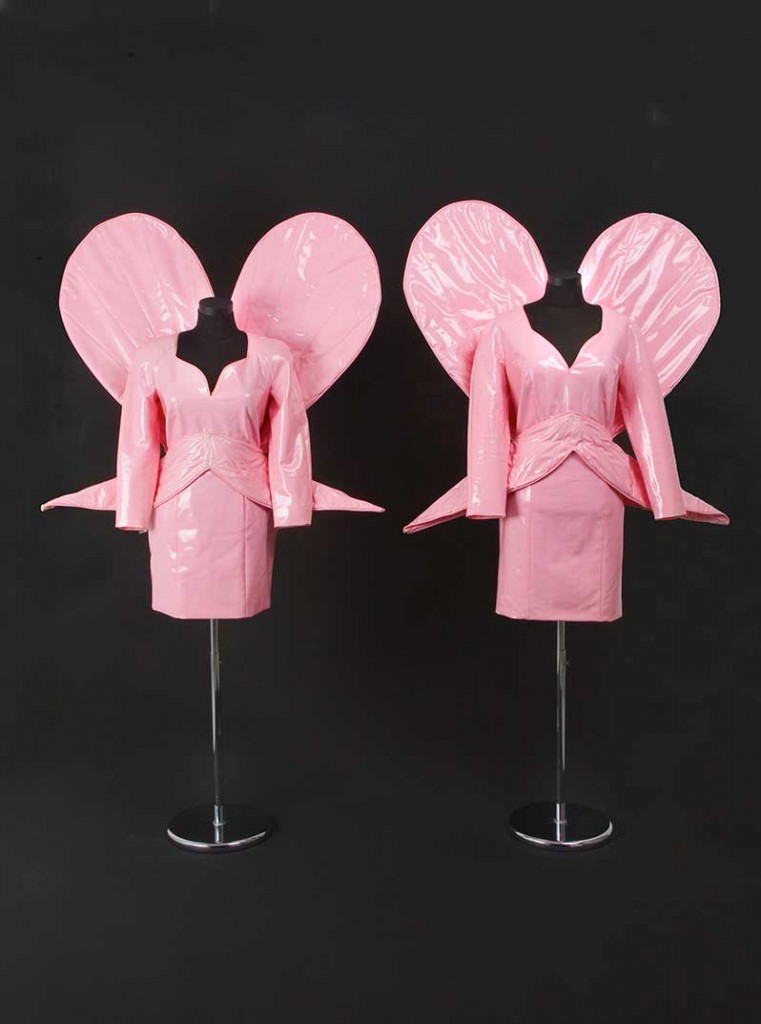 Costume des artistes EVA & ADELE, 1992
© VG Bildkunst Bonn / EVA & ADELE,
courtesy : Nicole Gnesa Gallery, Munich.
Musée d'Art moderne de la Ville de Paris (MAM)
11, avenue du Président Wilson
75116 Paris
France
Tel.: +33 (0)1 53 67 40 00
Metro: Iéna or Alma-Marceau (line 9).