Exhibition: The Art of the Brick
---
Following Brussels and London, it is now Paris' turn to host American artist Nathan Sawaya's unique exhibition entitled "The Art of The Brick". His work's defining characteristic: he has put together close to a hundred works of art made from a million LEGO bricks! Some of his creations represent architectural elements, such as Chartres Cathedral's north transept rose window, but it is first and foremost his reproductions of famous works that have delighted visitors. Among them, you will have the opportunity to admire Rodin's "The Thinker", Edvard Munch's "The Scream", or even "The Venus" de Milo.
"The Art of The Brick: Nathan Sawaya" exhibition, from May 14th to August 30th 2015.
Open every day, except on Tuesday, from 10am to 6pm in May and June 2015.
In July and August 2015, open every day from 10am to 7pm.
Full rate: 16.50 euros / Visitors under 12 years old: 13.50 euros.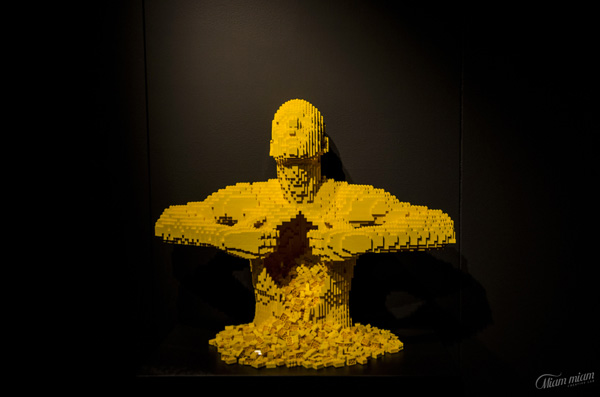 The Art of The Brick: Nathan Sawaya, "Yellow" - © MIAM MIAM CREATIVE LAB
Paris expo Porte de Versailles
Porte de Versailles
75015 Paris
France
Metro: Porte de Versailles (line 12).