Exhibition: Henry Darger
---
The Musée d'Art moderne de la Ville de Paris (MAM), located a few minutes away from the Green Hotels Paris, features the works of American painter and writer Henry Darger (1892-1973). This representative of Outsider Art has spent his entire life in Chicago, Illinois, where he has, among other things, written a 15,000-page literary and pictorial novel, "The Realms of the Unreal". This retrospective focuses on 45 works donated to the museum in 2012. Self-taught, Henry Darger long remained a marginal figure on the art scene. His works are recognizable through their realms mixing imaginary and unusual.
"Henry Darger" exhibition, from May 29th to October 11th 2015.
Open Tuesday to Sunday, from 10am to 6pm
Late opening on Thursday until 10pm.
Normal rate: €5.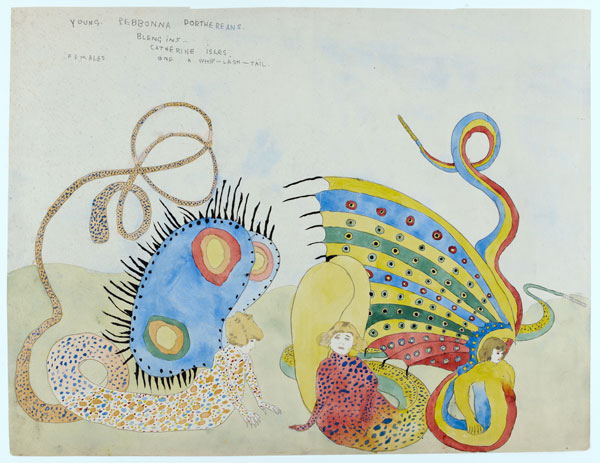 Henry Darger (1892-1973). Young Rebonna Dorthereans - Blengins - Catherine Isles, Female,
One whip-lash-tail, 1910-1970, graphite pencil and watercolors, gouache and black ink on wove paper.
© Kiyoko Lerner / Adagp, Paris 2015. // Eric Emo / Musée d'Art Moderne / Roger-Viollet
Musée d'Art Moderne de la Ville de Paris (MAM)
11, avenue du Président Wilson
75116 Paris
France
Tel: +33 (0)1 53 67 40 00
Metro: Iéna and Alma-Marceau (line 9).