Exhibition: Sur les traces de la santé
---
After the photographic retrospective of Anne de Vandière, "Tribus du monde", which ended on January 2nd 2017, the musée de l'Homme welcomes the exhibition "Sur les traces de la santé" until next May 15th. This event unveils medicinal knowledge throughout the ages, developed since the Prehistoric period, and also the cures, the management of handicap and the social organisation. To illustrate this, human bone moulds, documentaries, medical practice related items, as well as multimedia displays are presented to the public. This research-exhibition is divided into four main themes: medicines from the past, management of handicap, learning about diseases with bones, and bodies marked by life. It was conceived in partnership with the Institut national de recherches archéologiques preventives (Inrap - the French National Institute For Preventive Archaeological Research). You can visit it in a few minutes-walk from the Green Hotels Paris, the Eiffel Trocadéro and the Gavarni.
Exhibition "Sur les traces de la santé", from October 15th 2016 to May 15th 2017.
Open every day, except on Tuesday and May 1st 2017, from 10a.m. to 6p.m.
Free admission.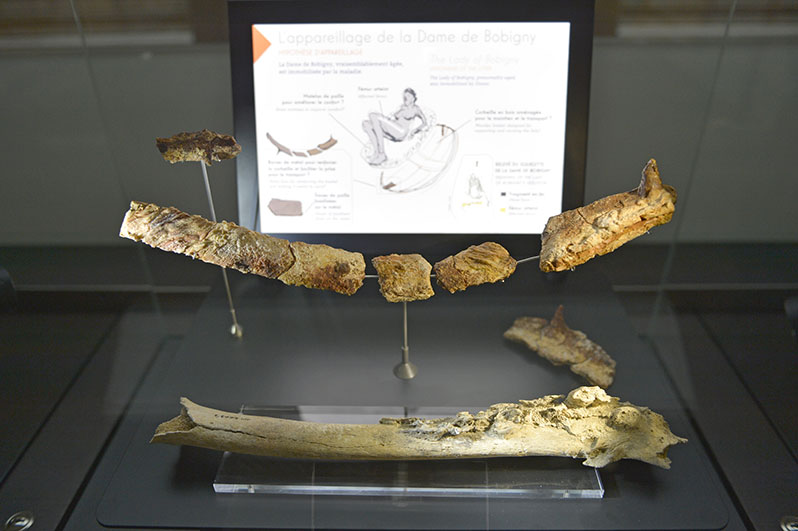 Temporary exhibition "Sur les traces de la santé" – Musée de l'Homme © MNHN - JC Domenech
Musée de l'Homme
17, place du Trocadéro
75016 Paris
France
Tel.: +33 (0)1 44 05 72 72
Metro: Trocadéro (lines 6 and 9).