Exhibition: Poussin and God
---
To mark the 350th anniversary of Nicolas Poussin's death (1594-1665), the Louvre Museum hosts an exhibition entirely dedicated to the painting of the sacred. Considered the greatest French painter of the 17th century, Poussin was a poetic and philosophical painter as well as the painter of the Gospels. All along his career, he has indeed chosen to explore religion in art by occasionally mixing the profane and the sacred in his paintings, which earned him many rebukes. Quite often, critics tend to forget this important aspect of his work; the Louvre Museum rights this wrong with the "Poussin and God" retrospective.
"Poussin and God" exhibition, from April 2nd to June 29th 2015.
Open every day except on Tuesday, from 9am to 6pm.
Late opening on Wednesday and Friday until 9:45pm.
Normal rate: €13.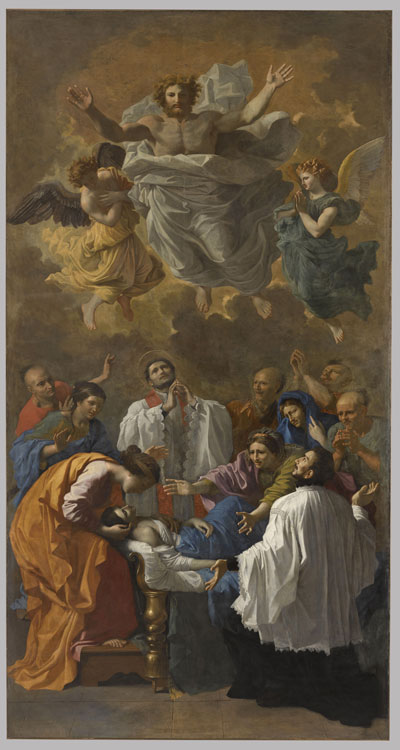 Nicolas Poussin (1594-1665), The Miracle of saint Francis Xavier. 1641.
Oil on canvas. H. 444; l. 234 cm. Paris, Louvre Museum. INV. 7289
© RMN-Grand Palais (Louvre Museum) / Stéphane Maréchalle
Musée du Louvre
Pyramide du Louvre
Cour Napoléon
75001 Paris
France
Tel: +33 (0)1 40 20 50 50
Metro: Palais Royal - Musée du Louvre (lines 1 and 7).