Exhibition: Keys to a passion
---
It is with the assistance of major international institutions (London's Tate Modern, New York's Guggenheim and MoMa, Paris' Centre Georges Pompidou, Saint Petersburg's Hermitage Museum, Los Angeles' MoCa) that Fondation Louis Vuitton presents masterpieces of art history. The museum allows visitors to travel along the 20th century and its artistic creation through works by Delaunay, Picabia, Mondrian or even Léger and Kupka. Among the key artworks displayed, visitors will be able to admire "The Scream" by Edvard Munch, "No. 46" by Mark Rothko or "Dance" by Henri Matisse.
"Keys to a passion" exhibition, from April 1st to July 6th 2015.
Open Monday, Wednesday and Thursday from 12pm to 7pm, and Saturday to Sunday from 11am to 8pm.
Late opening on Friday until 11pm.
Full rate: €14 / Concession: from €5 to €10.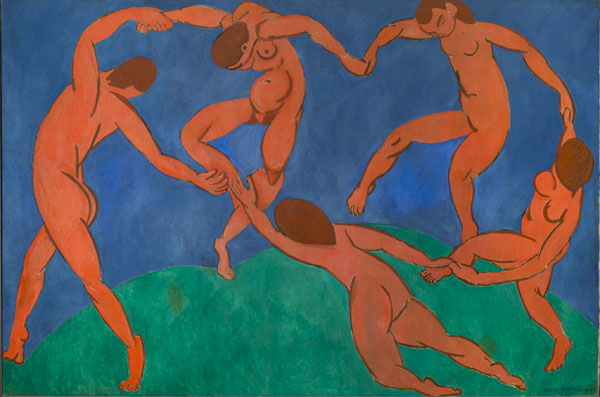 Henri Matisse - Dance - 1910, oil on canvas, 260 x 391 cm,
The State Hermitage Museum, Saint Petersburg
© The State Hermitage Museum /Vladimir Terebenin , 2014.
Fondation Louis Vuitton
8, avenue du Mahatma Gandhi
Bois de Boulogne
75116 Paris
Tel: +33 (0)1 40 69 96 00
contact@fondationlouisvuitton.fr
Metro: Les Sablons (line 1).