Exhibition: Pia Fries, Parsen und module
---
Until the 20th of May, 2018, the musée d'Art moderne de la Ville de Paris (MAM) (Paris Museum of modern art) is celebrating two female artists: Sheila Hicks with "Au-delà", who we wrote about on April 16th, and Pia Fries with "Parsen und module". Pia Fries is a Swiss painter born in 1955 who lives and works in Munich and Düsseldorf, in Germany. This year, her works have entered the French museum. Indeed, the "Parsen und module" series of 1999, made up of thirty paintings, is now displayed within the MAM permanent collections. The artist's technique is very distinctive. Combining sculpture and painting, her artworks are always colourful and covered in a thick paste. This free exhibition is available just a few-minute walk away from the Green Hotels Paris, the Eiffel Trocadéro and the Gavarni. It was designed in association with the Kurhaus Kleve Museum, located in Cleves. The exhibition also showcases some of Pia Fries' drawings.
Exhibition "Pia Fries. Parsen und module", from March 9th to May 20th, 2018.
Open from Tuesday to Sunday, from 10a.m. to 6p.m.
Nocturnal on Thursday until 10p.m.
Free entrance.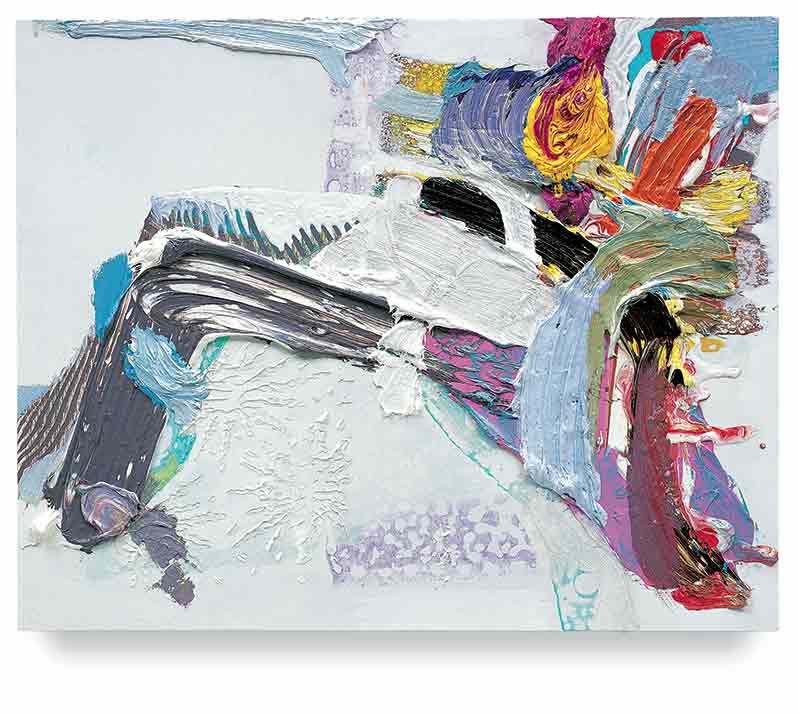 PIA FRIES
pardiderat 1999
40x50 cm
Ölfarbe auf Holz
Sammlung Robelin Frankreich
Foto: Hans Brändli
Musée d'Art moderne de la Ville de Paris (MAM)
11, avenue du Président Wilson
75116 Paris
France
Tel: +33 (0)1 53 67 40 00
Metro: Iéna or Alma-Marceau (line 9).