Exhibition: The Art of Peace
---
For the first time, forty treaties and sixty documents from the diplomatic archives are being exhibited at the Petit Palais, until 15th January 2017. This is a unique opportunity to revisit some iconic events in the history of French international relations, from the Middle Ages to the present. In total, approximately 200 works are shown here, from sculptures to paintings, filmed archives to furniture and valuable art objects. The purpose of this major retrospective is to unmask some of the elements of our collective and individual memory. "The Art of Peace. Secrets and Treasures of Diplomacy" can be explored at the end of the Champs-Elysées, only a few underground stations from Green Hotels Paris, the Eiffel Trocadéro and the Gavarni.
Exhibition "The Art of Peace. Secrets and Treasures of Diplomacy", from 19th October 2016 to 15th January 2017.
Open from Tuesday to Sunday from 10a.m. to 6p.m.
Nocturnal on Friday until 9p.m.
Closed on Monday.
Full price: €10 / Concessions: €7 / Free under 18.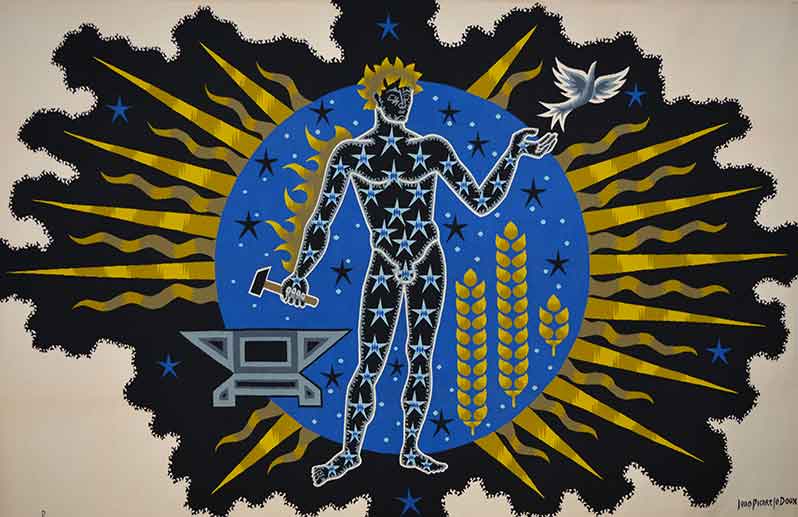 Jean Picart Le Doux, L'Homme et la Paix, années 1960.
 Tapisserie – Manufacture Pinton
 250 x 380 cm
© ADAGP, Paris, 2016 – Cliché : Jean-Marie D Banque d'Images de l'ADAGP
Petit Palais
Avenue Winston Churchill
75008 Paris
France
Tel.: +33 (0)1 53 43 40 00
Metro: Champs-Elysées Clemenceau (lines 1 and 13).