Exhibition: Object-Positioned Art
---
The Musée de la Chasse et de la Nature (Museum of Hunting and Nature) presents an exhibition by Marion Laval-Jeantet and Benoît Mangin on the boundaries between animals and humans, taking inspiration from the fantasy universe of  "The Garden of Early Delights", painted by Hieronymus Bosch.
Exhibition: "Art Orienté Objet", from October 22nd 2013 to March 2nd 2014.
Open Tuesday - Sunday from 11am to 6pm.
Late opening on Wednesday until 9:30pm.
Closed on Monday and public holidays.
Full rate: €8 / Concession: €6 / Free for the under-18s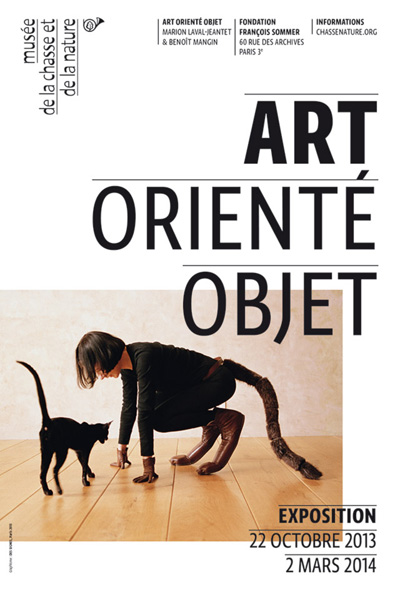 Musée de la Chasse et de la Nature
62, rue des Archives
75003 Paris
France
Tel: +33 (0)1 53 01 92 40
Metro: Rambuteau (line 11) and Saint-Sébastien-Froissart (line 8).