Gourmet Break at the Bio Sphère Café
---
The Bio Sphère Café is a 100% organic and gluten-free creperie, patisserie and caterer. Founded by Sylvie, a pastry chef who worked for Ladurée and Angélina, this place appeals all the gourmets looking for products that are both good for their health and delicious. The lovely macaroons and birthday cakes are our favorite products. If you want to have lunch on the spot, you had better book a table, because there is only a few places. Everything is homemade, including the crusty baguettes, made with various gluten-free flours.
Open Monday - Thursday from 12pm to 6pm, and on Friday and Saturday from 12pm to 10pm.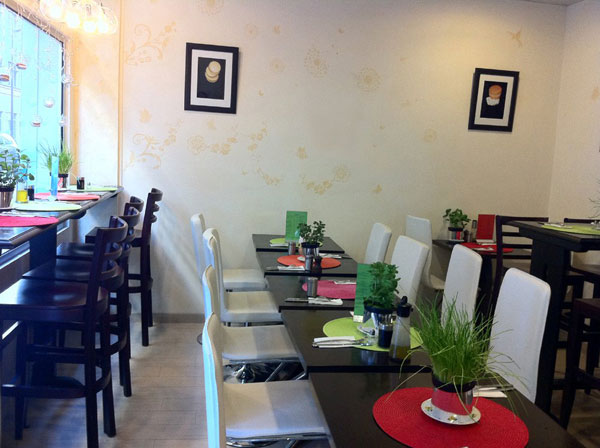 Crédit photo : Facebook Bio Sphère Café
Bio Sphère Café
47, rue de Laborde
75009 Paris
France
Tél. : +33 (0)1 42 93 45 58
biospherecafe75@gmail.com
Metro: Saint-Augustin (line 9), and Miromesnil (lines 9 and 13).