Exhibition: Andres Serrano
---
Until 14th January, 2018, the Petit Palais presents the works of the American contemporary photographer Andres Serrano, in its permanent collections. Every year, for three years, the museum invites a contemporary artist to dialogue with his old collection. For his exhibition, Andres Serrano, born in 1950 in New York City, exposes about forty provocative portraits, that enter into a confrontation with the old works of the Petit Palais, that he chose himself for the retrospective. Indeed, the one who defines himself as an "artist with a camera" has the particularity of taking pictures often sulphurous, that cause scandal. This event that is to be visited a few subway stations from the Green Hotels Paris, the Eiffel Trocadéro and the Gavarni, will delight the photography and also contemporary lovers.
Exhibition "Andres Serrano", from 7th October, 2017, to 14th January, 2018.
Open every day, unless on Monday, from 10a.m. to 6p.m.
Nocturnal on Friday until 9p.m.
Closed on 25th December, 2017 and on 1st January, 2018.
Free entry.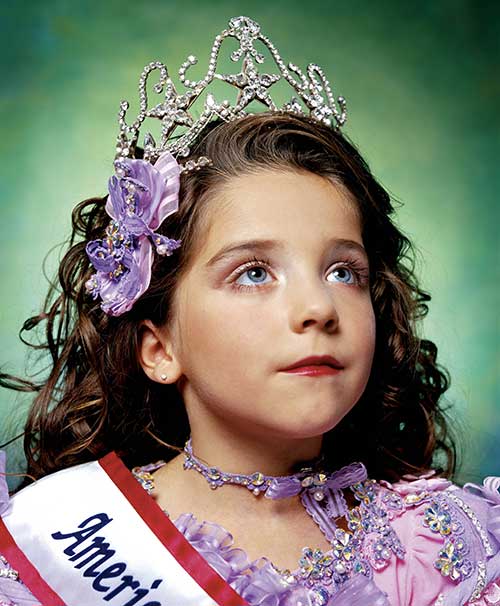 Andres SERRANO
Jewel-Joy Stevens, America's Little Yankee Miss (America), 2003
Controlled pigmentary print on Dibond, wood frame
101,6 x 83,82 cm (40 x 33 in.)
114,3 x 96,52 cm (45 x 38 in.) framed
Edition of 7 + 2 AP
ed 3/7
Run as a headline, numbered and signed by the artist on a label sucked overleaf
Certificates of authenticity issued for the sale
© Andres Serrano
Courtesy Andres Serrano and Galerie Nathalie Obadia Paris / Bruxelles
Petit Palais
Avenue Winston Churchill
75008 Paris
France
Tel: +33 (0)1 53 43 40 00
Metro: Champs-Elysées Clemenceau (lines 1 and 13).