Exhibition: Gramin'Art
---
After being interested in exceptional gardens, the gallery Jardins en Art is now passionate about botany. To this end, it presents the paintings of Corinne Kowalski and the plant sculptures of Anne-K Imbert. Their work deal with grasses and flowers of the fields for the first one, and with town and countryside wild plants, in a Haiku spirit, for the second one. The creator of the gallery, Jérôme Marcadé, wanted to associate their work because to him, they are complementary, offering a vision both poetic and artistic of urban or Mediterranean untamed nature. For the anecdote, this is not the first time that the creations of Anne-K Imbert are exposed at the Jardins en Art Gallery. Indeed, the artist participated to the retrospective "Botanic'Art", from 5th April to 24th May, 2016.
Exhibition "Gramin'Art", from 12th October to 2nd December, 2017.
Open from Monday to Saturday from 10:30a.m. to 1p.m. and from 2p.m. to 7:30p.m.
Free entry.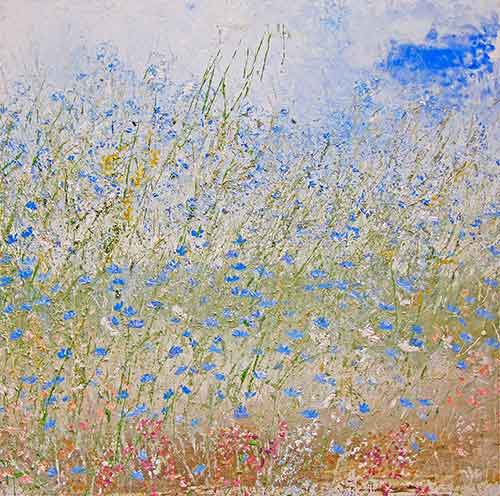 © Effet brume du matin sur le champ de lin de Corinne Kowalski
Galerie Jardins en Art (website in French)
19, rue Racine
75006 Paris
France
Tel: +33 (0)1 56 81 01 23
Metro: Odéon (lines 4 and 10) or Cluny-La Sorbonne (line 10).