Ecomouton: the eco-friendly economical lawn-mower
---
In view of the upcoming United Nations Climate Change Conference (COP21), which will take place in Paris from November 30th to December 11th 2015, the lawns of the Parisian Avenue de Breteuil enjoy an eco-friendly mowing on a trial basis. To this end, an "Ecomouton" (Ecosheep) operation, in relation to the eponymous group and the Quartier-Breteuil association, has been organized on the Jacques Chaban-Delmas esplanade of the 7th arrondissement, from May 29th to June 19th 2015. Accompanied by its shepherd, a Ouessant sheep flock was, for the occasion, guided on the four lawns located between Place Vauban and Place de Breteuil, just next to Les Invalides. The sheep have been taking turns since then for this innovative, economical and eco-friendly mowing. A service Ecomouton also provides to private individuals!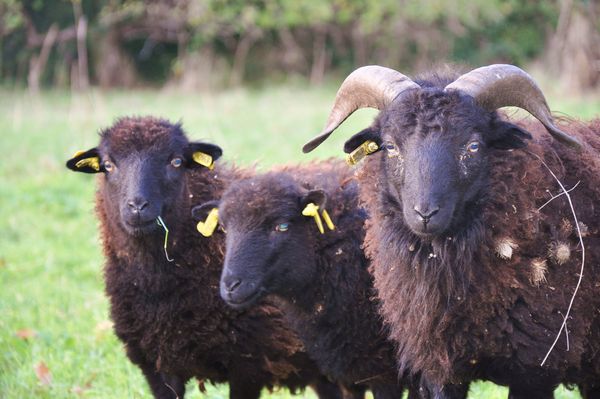 Ouessant sheep © Ecomouton
A quiet and eco-friendly lawn-mower
The Ouessant sheep, originating from Brittany, measures 50 centimeters maximum and weighs around 20 kilos, its light weight preventing him from sinking in the soils he stamps and grazes. The ecological benefits of such a solution are evidently numerous and defining: suppression of the use of machinery, no waste disposal, no specific preparation of the soils, no use of weedkillers... The reappearance of insects on the sites "mowed" by these sheep has been observed and greatly appreciated, as they are no longer victims of lawn-mowers' blades. The same goes for the birds, usually scared away by the noise of our regular lawn-mowers. Private individuals owning a fenced area spread over 2.000 square meters will also have the opportunity to benefit from Ecomouton's services.
Ecomouton from May 29th to June 19th 2015.
Free entrance.
Jacques Chaban-Delmas esplanade / Avenue de Breteuil
75007 Paris
France
Metro: Sèvres-Lecourbe (line 6), Duroc (lines 10 and 13) or Ségur (line 10).