The Ouessant herds of sheep are back in Paris to maintain the slopes of the Paris ring-road!
---
An innovative French start-up which uses a system of "lawnmower" entirely ecological, GreenSheep, maintains the slopes of the Paris ring-road thanks to an eco-pastureland with Ouessant herds of sheep since September 2016.
An ecological method to maintain green areas
No need of a lawnmower! With the GreenSheep society, a little herd of sheep is enough to take care of the green areas boarding the Paris ring-road. The Ouessant sheep, the selected species, is rugged: it can easily be handled and can stay without problem outside all year long. The daily noise of the vehicles driving on the road doesn't bother it either. However, GreenSheep gives a high priority to control the soil pollution. Before they make the enclosure ready, the start-up carries out analyses with the help of the toxicology laboratory LDHet-Oniris of Nantes (website in French), to check if there are any heavy metals in soils. Indeed, a great pastureland cannot be improvised.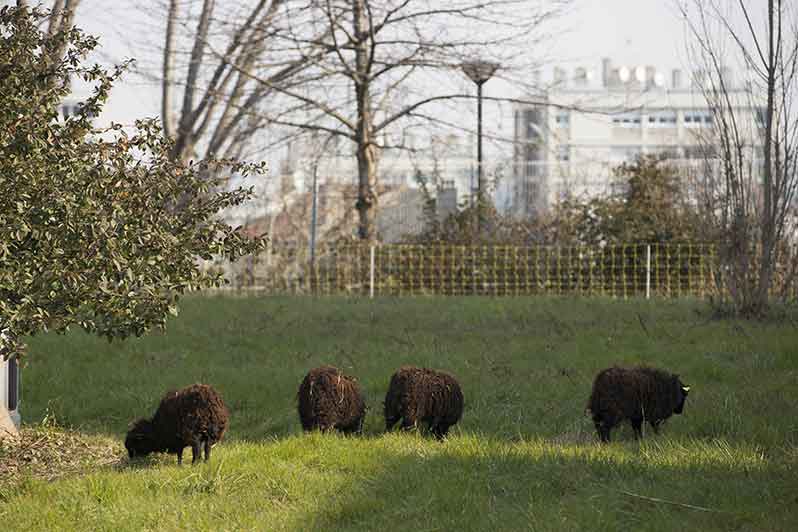 Eco pastureland from the Paris National Archives, herds of black sheep, 19th arrondissement, April 3rd, 2013.
Photographer: Sophie Robichon/Mairie de Paris
A technic that respect the animal welfare
In order not to brutalize the small animals, the births are entirely autonomous, and the herdsmen give the new-borns a little adaptation period before they register them. To make sure the fences are well supported and to ensure the animal welfare, the enclosures are checked every week, at different days and hours. The sheep eats what is available, his faeces fertilize the soil, which gives back a sufficient quantity of food. Thanks to this technic, the herds of sheep act as a "lawnmower" and help to maintain the lawns and green areas in an ecological and economic way.
If this experimental project gets a positive result, this ecological management will be applied in other Parisian green areas. For further information, please visit the website GreenSheep.fr (in French).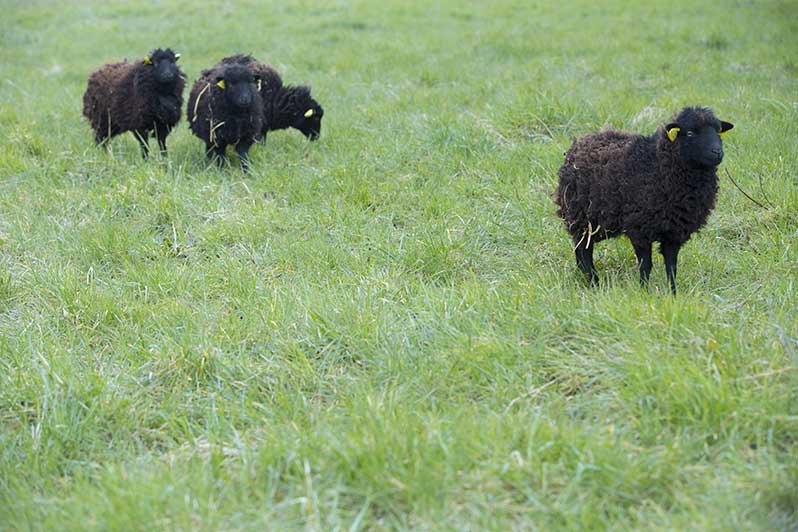 Eco pastureland from the Paris National Archives, herds of black sheep, 19th arrondissement, April 3rd, 2013.
Photographer: Sophie Robichon/Mairie de Paris